| Background | Key Speakers | Conference Speeches | Supporting Organisations | Letters of Support | Conference News | Conference Poster | Conference Resolution |
. . . . . . . . . . . . . . . . . . . . . . . . . . . . . . . .
Listen/Read Speeches from the 'Conference for an Independent Tibet'
(Thanks to Phayul.com for the digital audio/video recording and the live web-cast of the Conference from June 23-24, 2007 and to Aprajita Sarcar for the laborious hours she spent on transcribing the Conference speeches.)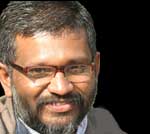 Sethu Das: Graduated from the MS University, Baroda with a Fine Arts Degree and went to Srinagar for a casual visit - and reached Dharamshala by accident. There he was moved by the stories of Chinese atrocities in Tibet related to him by Tibetan political prisoners. He founded the Friends of Tibet (India) in 1999 with one member. Today the organisation has 21 national and six international chapters. In the year 2000, Sethu Das co-founded 'Design & People' (www.designandpeople.org) with his brother. He is also the Executive Director of 'World Tibet Day Foundation'. He was an International Election Observer during the 5th Presidential Election in Sri Lanka in 2005. Sethu Das is the founder-president of Friends of Tibet (India).
Read (PDF)
---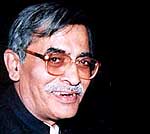 Rajiv Vora: Born into a Gandhian family in Gujarat, Rajiv Vora is a writer, speaker and educator, is a pre-eminent interpreter of Gandhi's works and in particular his root text, Hind Swaraj. He received his primary education in the alternative Gandhian residential rural schools. A scientist and keen student of Indian classical music, he earned his reputation as a writer, commentator, and public speaker. He is frequently interviewed in national and international press and is known for his lucid, fresh, insightful, and unorthodox interpretation of Mahatma Gandhi's thought and practice. In 1977, Vora walked away from power politics and joined the Gandhi Peace Foundation. In 1992, he founded Swarajpeeth with his wife Dr Niru Vora. Swarajpeeth brings a fresh approach to Gandhian vision, thought, and methods and is involved in dialogue on non-violence at the community and national level.
---
Jamyang Norbu: Jamyang Norbu has worked with the Tibetan government-in-exile in India and was briefly a member of the Tibetan Resistance Force in Mustang, Nepal. He was the creator of Tibetans-in-exile taxation scheme (the green book system), which has been the main source of funding for the exile government since 1972. Norbu has regularly commented on Tibetan and Chinese affairs. A collection of his political essays were published as a book, Illusion and Reality (1989), by the TYC. Chinese authorities in Tibet have, on the other hand, derided his writings as being inconsequential as "the wings of a fly beating against a boulder". He has written and produced five plays: The Chinese Horse (1970), Yuru (1981), The Claws of Karma (1982), Official Problem (1984), Titanic II (1998) and a traditional opera libretto The Iron Bridge (1983). His novel 'The Mandala of Sherlock Holmes' has become a best-seller and has received unanimously enthusiastic reviews in the Indian press. Jamyang Norbu was the editor of 'Mangtso' (Democracy) the largest independent Tibetan language newspaper and the founding director of the Amnye Machen Institute.
---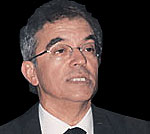 Vijay Crishna: Vijay Crishna is an industrialist, theatre personality and an avid mountaineer – a person of many facets has done many exploratory trips to the Chinese-occupied Tibet. He is the Managing Director of Godrej Upstream, a subsidiary of the Godrej Group. In 1991 he established Naoroji Godrej Centre for Plant Research in Satara district which researches and propagates rare and endangered species of medicinal plants endemic to the Western Ghats. 'Tibet Of Our Minds: A Journey's End' – Vijay Crishna's audio-visual presentation based on his trips to occupied-Tibet where he shares his perspectives of Tibet's ancient and modern history and how these impact us today has been presented across the country. He has been active in theater since 1965, taking occasional bit role in films – like Gandhi and Devdaas.
---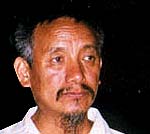 Lhasang Tsering: Graduated from Wynberg Allen School, Mussoorie, Lhasang Tsering was offered a scholarship to study medicine in the US. However, he refused to accept the offer and joined the Tibetan resistance who were then operating from Mustang in Western Nepal instead. After the guerrilla base was closed in 1974 he returned to Dharamshala and worked for the Tibetan Government-in-Exile in the Department of Security and also, the now defunct, Tibetan Office of Research and Analysis. In 1986 Lhasang was elected President of the Tibetan Youth Congress and it was in this capacity that he became the first Tibetan to publicly question in 1988 the so-called Middle Way Policy of His Holiness the Dalai Lama to seek only 'Genuine Autonomy' for Tibet within China and not to continue the struggle for independence. Among other magazines and newsletters, Lhasang was the Acting Editor of the 'Tibetan Review'; Editor of 'Rangzen' and Editor of 'Mangtso'.
---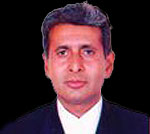 Iqbal Hadi Rizvi: After LL.M from Kashmir University, he joined second LL.M programme in Continental Law in University of Rome, Italy. After returning to India in late 80s, he taught Law at the Delhi University and Jawaharlal Nehru University, New Delhi. During the course of teaching in Delhi University, he worked as a consultant with SC-ST Commission. Since last one decade, he is teaching Law in Aligarh Muslim University, Uttar Pradesh.
Read (PDF)
---
Raghav Mittal: After graduating from IIT Kharagpur in the year 2004 securing his B Tech and M Tech degrees in Computer Science & Engineering, Raghav worked for a while in the industry. But his heart was elsewhere in the developmental sector. He soon joined the ongoing drive to conserve the rich cultural heritage of Braj region - the land of Lord Krishna. Currently he is based at Mathura and has founded a pan-indian students' organisation namely Students' Forum for India's Heritage. He is also the convener of Bharat Bandhu Network - an initiative to network all those individuals and organizations dedicated to Indian resurgence.
---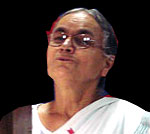 Radha Bhatt: Woman leader of the Chipko, the well-known environmental movement based in the hills of Uttar Pradesh, India and a regional women's network from the Hindu Kush Himalayas. Radha Bhatt has presented various papers which examines the social context of these environmental movements; especially reasons for the proactive role women played and continue to play, also the presence of Van Panchayat(s) in the hills and the reasons for their inability to manage community forest lands. She is now the Chairman of Gandhi Peace Foundation, New Delhi.
---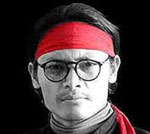 Tenzin Tsundue: Tenzin Tsundue published his first book of poems 'Crossing The Border' while studying in Bombay and won him the first-ever 'Outlook-Picador Award for Non-Fiction' in 2001. He represented Tibet in the Second South Asian Literary Conference in New Delhi in January 2005. He is the General Secretary of Friends of Tibet (India). In January 2002 his profile peaked when he scaled scaffolding to the 14th floor of the Oberoi Towers in Mumbai to unfurl a Tibetan national flag and a banner which read "Free Tibet" down the hotel's facade. China's Premier Zhu Rongji was inside the hotel addressing a conference of Indian business tycoons. The world's media featured Tsundue's feat and Indian police officials reportedly congratulated him in prison for standing up for his rights. Recently, in April 2005 he repeated a similar feat with a stunning protest that captured the imagination of the world. Single-handedly, he snatched the world media attention from the visiting Chinese Prime Minister Wen Jia Bao in the south Indian city, Bangalore.
---
Vijay Kranti: Vijay Kranti is a prominent journalist and a long-time friend of Tibet. He is the first ever Indian journalist who traveled inside Chinese-occupied Tibet for eight days as an ordinary tourist without Beijing's patronization or direct control. He is also the editor of Tibbat Desh, a bi-monthly magazine in Hindi.
---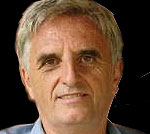 Claude Arpi: Born in France, Claude Arpi's real quest started thirty-three years ago with a journey to the Indian Himalayas. Since then he has been an enthusiastic student of the history of Tibet, China and the subcontinent. He is the author of The Fate of Tibet (Har-Anand Publications, 1999), Tibet, le pays sacrifié (Calmann-Lévy, Paris, 2000), La politique française de Nehru: 1947-1954 (Pavilions Series, Auroville, 2001), Cachemire, le paradis perdu (Editions Philippe Picquier, France, 2004) and Born in Sin: the Panchsheel Agreement (Mittal Publications, New Delhi, 2004), India and Her Neighbourhood (Har-Anand Publciations, 2005). Claude Arpi has been the Guest Editor of the La Revue de l'Inde (No 4) Special Tibet-Buddhism and No 7 - Special Kashmir. He writes regularly on Tibet, China, India and Indo-French relations in The Pioneer, the New Indian Express, Rediff.com and other Indian and French publications.
---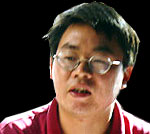 Lawrence Liang: A graduate form National Law School subsequently pursued his Masters degree in Warwick, England on a Chevening Scholarship. His key areas of interest are law, technology and culture, the politics of copyright and he has been working closely with Sarai, New Delhi on a joint research project Intellectual Property and the Knowledge/Culture Commons. A keen follower of the open source movement in software, Lawrence has been working on ways of translating the open source ideas into the cultural domain. Lawrence Liang is the author of 'Guide to Open Content Licenses' published by Piet Zwart Institute. He works with the Alternative Law Forum, Bangalore as a legal researcher.
---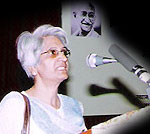 Dr Niru Vora: Formerly with the Dept. of Chinese and Japanese Studies, Delhi University, among the founders of Delhi unit of Sangharsha Vehini under JP Narayan's guidance, founder member of Mahila Dakshata Samiti and Swarajpeeth Compiled and edited "Gandhi's Dialogue with Christianity". She is also the Director of Swarajpeeth.
---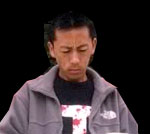 Phuntsok Wangchuk: Phuntsok Wangchuk is a former political prisoner from Tibet who was sentenced to five years imprisonment for counter revolutionary activities. In the prison, he was one the youth leaders who refused to salute when the jail authorities were forcing all prisoners to stand and respect the China's national flag which flared up what is now known as the "1998 Drapchi prison protest". This resulted in police shooting leaving behind two deaths and many injured. Phuntsok Wangchuk lives in Dharamshala and works with Gu-Chu-Sum, an ex-political prisoners association.
. . . . . . . . . . . . . . . . . . . . . . . . . . . . . . . .

Friends of Tibet, PO Box 16674, Bombay 400050, India.
Friends of Tibet is a people's movement to keep alive the issue of Tibet through direct action. Our activities are aimed at ending China's occupation of Tibet and the suffering of the Tibetan people. Friends of Tibet supports the continued struggle of the Tibetan people for independence.