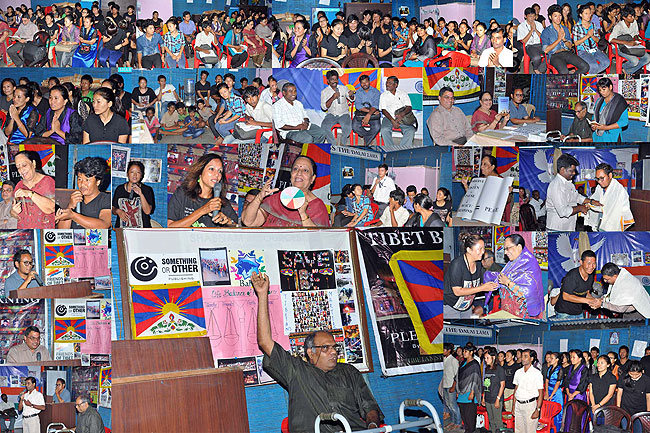 March 25, 2014: The Tamil Nadu Chapter of Friends of Tibet organised an interactive discussion on "Tibet: Present Scenario and Future Outlook" at Benhur Hall, Rangarajapuram, Chennai on March 25, 2014. The seminar empowered the audience of about 75 Tibetan and friends of Tibet. Prominent Speakers of the discussion included Shri Tsewang Dorjee, Researcher, Department of Political Science, Madras University, Prof Dr Suresh Maria Selvam, Vellore Institute of Technology, Dr Radhika and Dr Rasheed Latheef. The discussion was moderated by Shri Michael Hubert, Chairperson, Friends of Tibet (Tamil Nadu and Pondicherry region).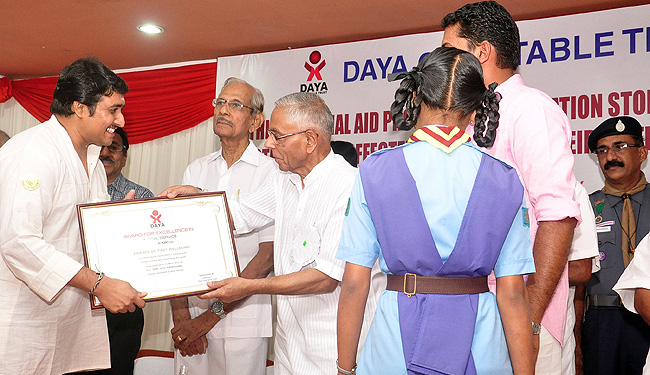 March 15, 2014: Honorable Governor of West Bengal and former National Security Advisor HE Shri MK Narayanan presents 'Award for Excellence in Social Service' to 'Friends of Tibet Foundation for the Wellbeing' for its "outstanding and tireless efforts in addressing and raising awareness about social issues and causes". Shri Eswar Anandan (Left), Campaigner, Friends of Tibet received the award on the behalf of the organisation at a function organised by Daya Charitable Trust on March 15, 2014. Justice Shri Chettur Sankaran Nair and Shri P Sanjumon, Chairman, Daya Charitable Trust (DCT) are also seen. (Photo: DCT)
---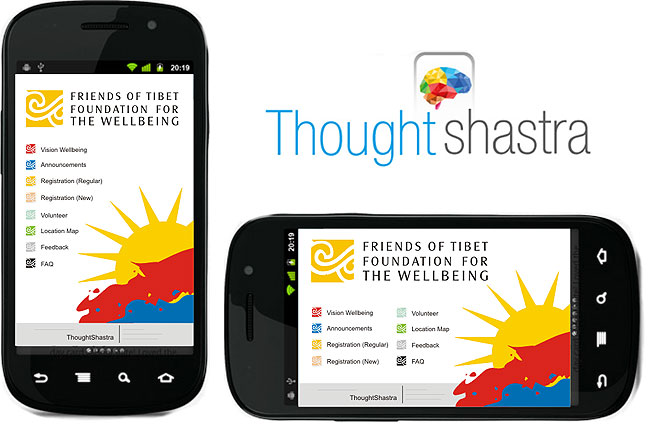 Download Friends of Tibet Wellbeing Mobile App developed by ThoughtShastra from Google Play
Friends of Tibet, PO Box 16674, Mumbai 400050, India.
Tel: +91.9400354354 Fax: +91.11.47615142
Email: freedom@friendsoftibet.org Web: www.friendsoftibet.org
Friends of Tibet is a people's movement to keep alive the issue of Tibet through direct action. Our activities are aimed at ending China's occupation of Tibet and the suffering of the Tibetan people. Friends of Tibet supports the continued struggle of the Tibetan people for independence. Friends of Tibet is also one of the principal organisers of World Tibet Day around the world.