A Rare Meeting Point of Two Ancient Medical Systems
(Report by: Yazin T Azad & Bina Nayak | Photos: Sylvie Bantle)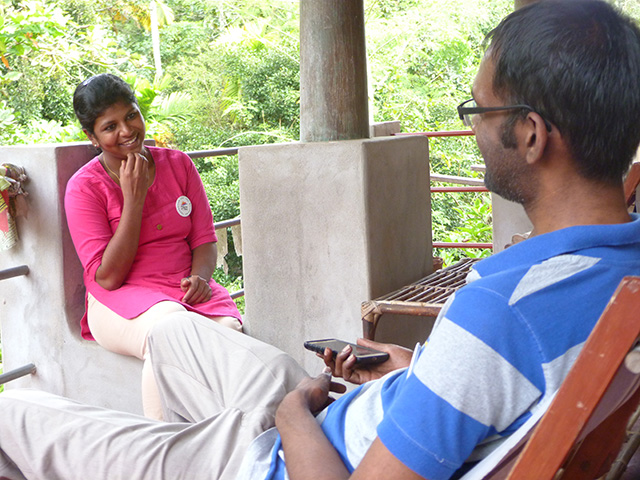 Yazin T Azad, Friends of Tibet Campaigner in conversation with Dr Jyoti S (Left) during the 58th Wellbeing Tibetan Medical Camp at Alappuzha, Kerala organised by Friends of Tibet Foundation for the Wellbeing and Men-Tsee-Khang, Tibetan Medical and Astrological Institute of HH the Dalai Lama.
⋯
Sept 2017, Kerala: 2017 is notable for being the 82nd year of Tibetan spiritual leader, HH the XIV Dalai Lama. His birthday on July 6 is celebrated worldwide as World Tibet Day. This year, to kick off the celebrations, Tushar Gandhi, great-grandson of Mahatma Gandhi, launched an 18-minute 'Vision Wellbeing' film by Friends of Tibet in Mumbai. The film, produced by design firm C-Wing, highlighted the various activities of Friends of Tibet and the philanthropic work carried out by Friends of Tibet Foundation for the Wellbeing since 1999.
The 58th Wellbeing Camp organised by Friends of Tibet Foundation for the Wellbeing and Men-Tsee-Khang, Tibetan Medical and Astrological Institute of HH the Dalai Lama was held at Centre for Social and Political Art at Sylviander House, Alappuzha from September 13-15, 2017. An enthusiast who came forward to volunteer for all three days was Dr Jyoti S, a practitioner of Siddha, one of the ancient Indian medical systems originated from the Tamil culture. At the Alappuzha camp, Yazin T Azad, Friends of Tibet Campaigner met up and spoke with the young Siddha practitioner who had come to observe the goings on at the Wellbeing camp and take a few notes for herself.
Yazin Azad: Please introduce yourself briefly for our readers.
Dr Jyoti: I am Jyothi S. I stay at Kanthalloor, near Munnar in Kerala. Kanthalloor is known for its good weather and organic agriculture. I am the first doctor from my village. I have studied Siddha medicine and practise the same.
Yazin Azad: Tell us more about Siddha medicine.
Dr Jyoti: Most people do not understand or have never heard of Siddha medicine. It is a Dravidian medicinal system, originating from South India, mainly practiced in Tamil Nadu. Dravidian culture encompasses the areas of the country covering Andhra Pradesh, Karnataka, Tamil Nadu, Kerala etc. Ayurveda is popular and accepted by most people on the lookout for alternative medical therapies. But not Siddha. The Siddha medicine is one of the oldest medical systems in the world. The people who practice Siddha are worshippers of Lord Siva. In our Indian culture, each field of study is connected to a god, so Siddha medicine is connected with Siva. The founder guru of Siddha medicine is Agasthya Muni. If you want to learn Siddha, you have to learn Tamil language because all the scriptures of Siddha Medicine are originally written in Tamil. The books and sources of Siddha mention 18 Siddhas who wrote their own scriptures about Siddha medicine. Yoga plays an important role in Siddha medicine. Guru Patanjali introduced Yoga into the Siddha tradition. Thirumoolar introduced rejuvenation techniques. These are basics of Siddha medicine.
Yazin Azad: What motivated you to take up Siddha medicine?
Dr Jyoti: Well, it has a lot to do with my upbringing and family background. In my family, we always avoid allopathic medicines. As far as possible, we stick to traditional medicines. Even the food we consume is organic — clean fruits and vegetables, untouched by chemicals and pesticides. My father firmly believes that our body has the power to heal itself, especially where light diseases are concerned — like cold, fever etc — we should allow them to run their course, rather than being stopped with pills or syrups. We take traditional Indian medicines. This is our cultural ethos. I wanted to study Ayurveda at first, but my family members made me understand that Siddha is an older system of medicine. That is how I decided on learning Siddha. I joined Santhigiri Siddha College in Trivandrum which is the only institute which teaches Siddha medicine in Kerala. It is a five and a half years course.
Yazin Azad: Why isn't Siddha Medicine popular among the masses especially in places other than Tamil Nadu?
Dr Jyoti: There are not enough Siddha doctors in other states of the country. Traditional Vaids or physicians in South India usually practise Siddha. Because Ayurveda is more popular, they don't say it is Siddha medicine. They tell people it is Ayurveda. But presently, there are many young doctors graduating in Siddha, like my colleagues from college and some traditional physicians in places near Kerala-Tamil Nadu border. But the reality is that Siddha medicine has not spread out of Tamil Nadu. Also there was no support from the Indian government for Siddha medicine earlier. Now they have started supporting and legitimising Siddha by bringing the practice under the Ministry of AYUSH, where the 'S' stands for both Siddha and Sowa Rigpa.
Yazin Azad: What kind of diseases can be treated through Siddha medicine?
Dr Jyoti: It is a highly effective treatment for chronic illnesses like cancer, skin disease, Psoriasis, leucoderma etc. But there is a certain fear among the general public that mercury content in the medicine affects the kidneys. This fear is completely unfounded. This false information leads to misunderstanding. We should understand that properly and completely purified mercury does not harm kidneys or have any bad side-effects. What usually happens is that some patients come to us with most of their kidneys already damaged. This is actually a side effect of the allopathic medicines they had been taking for years. If you test their kidney functions before taking Siddha medicines, it will be very obvious. But sadly some people take our medicine and later accuse us of damaging their kidneys. We give mercury in purified diuretic form which is completely safe. This in fact cleans your kidneys and makes them as healthy as possible. It is because of propaganda and fake impressions that Siddha is not spreading among the common people.
Yazin Azad: How do you compare between Tibetan Medical System (Sowa Rigpa) and Siddha?
Dr Jyoti: Siddha medical system is mainly 'Naadi' or "life force" dependent, just like Tibetan system. The way of diagnosis, the philosophy of treating the root cause of the disease and not the symptoms, is also similar. The treatment should be dedicated to the whole of the person in a holistic manner — the mind, body and spirit. The underlying thought and philosophy is very similar.
Yazin Azad: What is your advice to common people regarding health care?
Dr Jyoti: I agree with Dr Dorjee Rapten Neshar when he says you should take medicines which you are comfortable with and which suit your body. If you are comfortable with modern medicine, take it. If you are comfortable with traditional medicine then take that. My own understanding is that especially for chronic diseases, you should minimise medicine which has side-effects. Traditional medicines are preferable in this regard.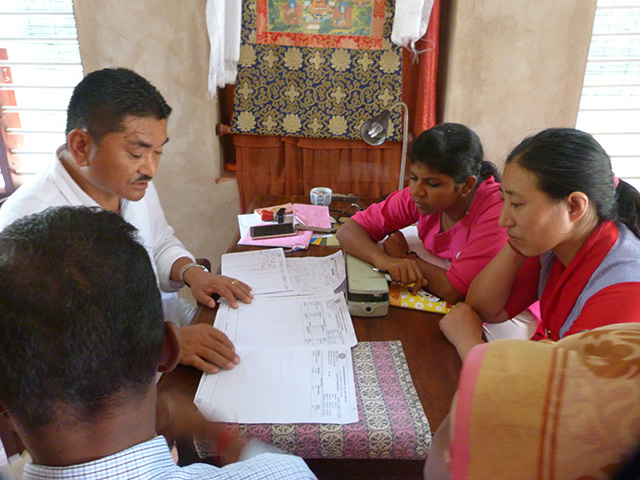 Dr Dorjee Rapten Neshar, Dr Jyoti S and Dr Tsering Dolma giving medical advise to a Wellbeing Participant during the 58th Wellbeing Tibetan Medical Camp at Alappuzha.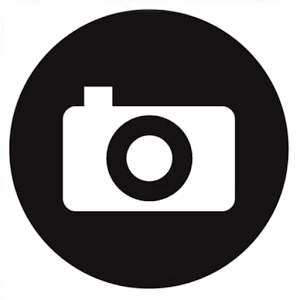 Photo Gallery

Friends of Tibet Foundation for the Wellbeing, PO Box 16674, Mumbai 400050, India.
Email: wellbeing@friendsoftibet.org Web: www.friendsoftibet.org/wellbeing/