62nd Wellbeing Camp Report
(May 2018 | Report by: Yazin T Azad | Photo: Sylvie Bantle)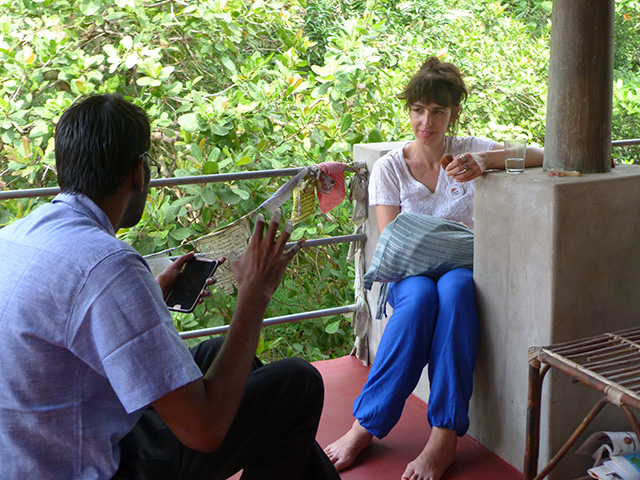 Friends of Tibet Campaigner Yazin T Azad in conversation with Portuguese artist Francisca Carvalho during the 62nd edition of Alappuzha Wellbeing Tibetan Medical Camp organised jointly by Friends of Tibet Foundation for the Wellbeing and Men-Tsee-Khang, Tibetan Medical and Astrological Institute of HH the Dalai Lama from May 9-11, 2018.
⋯
Yazin T Azad in conversation with Francisca Carvalho, Portuguese artist who was in Kerala recently to hold 'Nila', an exhibition of her water colour drawings hosted by Design & People in association with Kerala Museum. She also happened to be one of the Volunteers for the 62nd edition of Alappuzha Wellbeing Tibetan Medical Camp organised jointly by Friends of Tibet Foundation for the Wellbeing and Men-Tsee-Khang, Tibetan Medical and Astrological Institute of HH the Dalai Lama from May 9-11, 2018.
Yazin Azad: Please introduce yourself.
Francisca Carvalho: I am Francisca Carvalho from Lisbon, Portugal. I studied in the United States, recently completed a master degree in Fine Arts, thanks to a scholarship. My colleagues came from different fields like cinema, music and other fields of art and that was where I had my first contact with textiles, learning the basics of fiber making and surface design. I realized that pottery and textiles are those activities, I mean, artistic expressions and human activities, capable of building communities around the world. All traditional communities have their own way of making textiles and also pottery. Pottery comes from this need of having a container for food. Some indigenous communities don't have the concept of accumulated goods, or storage, so they use pottery for a short period till they consume it. And textiles are a pathway to access other cultures. Some art forms are generated from human activities involving the hands. Hand based work is a form of language that people understand all over the world. For example, in Jaipur I was working with the printing artisans, I could not speak Rajasthani and they couldn't speak English. But we could communicate because both of us work with our hands and that's the common language.
YA: Tell me more about your experience with the Indian artisans.
FC: The weavers in India take weaving as an art and a craft. As I said before they work with their hands, and I immediately connected with it. The hand is a connector, like an antennae, a receiver of the universal vibrations, which means it receives information from the environment. Then it also has an active side, which expresses the vibrations in the form art and craft. And finally, hand based work implies a long learning process. Each time you perform an activity, you learn something new. Each time you learn how to print or how to dye or how to embroider, your hand is incorporating a language. It is body knowledge. Body knowledge is brain knowledge as well. Therefore it is spiritual. Nothing is separated. It is the experience of oneness.
YA: The creator becomes one with the created.
FC: It happens when you draw. I came to India in January to learn how to make natural dyes, their role, why is it important, how they are extracted and used etc, but mainly, to learn the process of extracting them from nature, from earth, from the trees, from the minerals etc. There are three types of natural dyes — mineral, animal and vegetable. In Rajasthan, they practice vegetable dyes. It comes from a very old tradition of accumulated knowledge, experiments and intuition. But this kind of knowledge is hard to keep because it's hard to systematize. Each village has its own recipes. It varies with the terrain. It is oriented towards local specifications. It cannot be written down in the form of a specific formula. It comes from a practice of friendship and love with nature. It comes from being in tuned with the vibrations that exist within nature. It also comes in the form of knowledge and information that exists within nature. It is also passed down from generation to generation within families and communities. It requires you to trust the people that you are communicating the information to. This type of knowledge can only be transmitted through trust. You cannot simply grab a camera, make a documentary or a film and systematize the knowledge that synthesizes an entire tradition. Maybe you can do that but then you are missing the point. It is a kind of an alchemical process — It transforms the energy from nature into physical forms — lately known as arts. That's the beauty of it. Arts and crafts cannot be explained by the western scientific mind — that of trial and error in a lab. It requires you to be in touch with a particular flow of energy. Of Course there is trial and error in traditions also but the root cause is the energy without which it won't be discovered.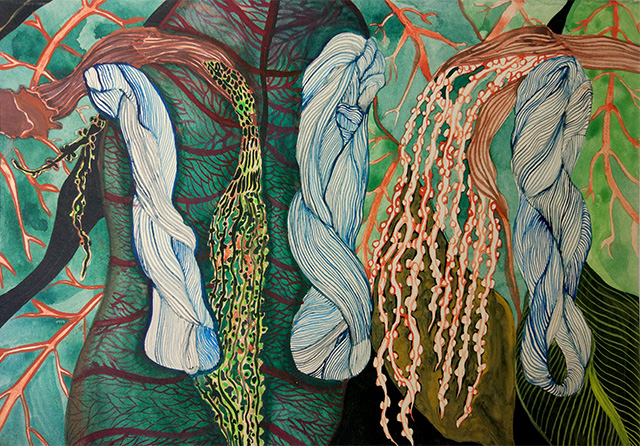 'Nila', a watercolour drawing by Francisca Carvalho from an exhibition hosted by Design & People at the Kerala Museum, Edappally from May 7-8, 2018.
YA: When did you start understanding the spiritual aspect of arts and crafts?
FC: It just comes to you. Everything just comes together automatically and then one day you just realize it just like that. It is not a through step by step process that I realized the spiritual aspect. I think it was because I was always in a spiritual path and in a search for the truth that I came across the spiritual aspect of arts and crafts. Things will happen, situations will be created because you are in a spiritual path. Sometimes even when you don't know it, you are already immersed in a spiritual path. I think nature just gives it to you at the time of birth. It certainly was like that for me. Sometimes events and situations will be created in your life, which makes you feel the energy and discover yourself. Like which kind of spiritual path are you in. For each person, it will be different but the destination is the same. Sometimes we don't realize it in the present moment because we are absorbed in pain or suffering. When we suffer our first instinct is to run away. We are good at creating habits of avoiding pain. One of the processes of avoiding pain is to not be here. Run away from the present moment. That's why an entire society is running away from the present moment. It is like the whole society is culturally being shaped to avoid it. If you embrace the pain and you let it be, then you discover the light. It is the key to understand everything. It is a very difficult thing to do #x02014; to be in the present moment. The present moment also holds the greatest pleasure. Your body knows that. The present moment has the task of making you alive.
YA: How did you get connected to Friends of Tibet?
FC: met Sethu Das through Suresh Pillai, a very good friend of mine who is now in the United States. He started his own organic food brand, motivated by the idea that feeding people the right food is the most important thing one can do in this present moment. I met Sethu online through email and we got instantly connected.
YA: How did you feel a connection with Tibet?
FC: I felt the connection when I was 17 years old. I read a book written by the Dalai Lama. I was also very interested in Astrology since I was 13 years old, because it's a very precise language that speaks in accurate symbols. Then I read the other books and I felt a connection. The experience of reading Dalai Lama's book was like listening to a voice in my head that I already knew. Good books have this quality. They make you feel they are not saying anything knew. They are only making it clear. That's the quality of a good writer. They are in touch with a higher form of intelligence. I think even after the Chinese persecution if someone can think nonviolently and with simplicity like the Dalai Lama, that is the greatest lesson on courage. To fight refusing any form of violence is the bravest thing to do. It's the realization that your worst enemy is inside you.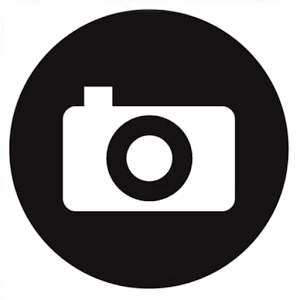 Photo Gallery

Friends of Tibet Foundation for the Wellbeing, PO Box 16674, Mumbai 400050, India.
Email: wellbeing@friendsoftibet.org Web: www.friendsoftibet.org/wellbeing/