Friends of Tibet Campaigner Yazin T Azad in conversation with Rolf Koch.
⋯
Yazin T Azad (YA): Tell us something about what you do now.
Rolf Koch (RK): I basically work with people. They share their psychological problems and I suggest to them counselling and various modes of therapy to initiate their healing process.
YA: What is your method of treatment?
RK: Holistic Ayurvedic Psychology and also applicable modern forms of therapy.
YA: How did you develop an interest in traditional methods of healing?
RK: I am not sure whether it started with Buddhism and my interest in Eastern philosophies, their way of life and healing methods. I became a Buddhist at the age of 23. But I believe Ayurveda was there before, because since I was a child I was always interested in healing. I ran around as if I was Jesus, so my mother told me, and wanted to 'heal' everybody.
YA: What was the inspiration to become a Buddhist?
RK: I walked through a street in Hamburg and I ran into a Buddhist Monastery. I met my lama and I stayed there. That was 24 years ago. I sincerely wanted to ordain then and work with people by being a monk.
YA: Can you detail that experience? What was the conversion?
RK: There was no conversation because he was speaking Tibetan language. But the experience was very special because I met love for the first time in my life. It happened as he, Geshe Thubten Ngawang entered the pooja room and we all sat there. When he appeared at the door, love came into the room. That was my first experience with true love. It hooked me.
YA: How did the journey continue?
RK: Then at the age of 25 I got rid of the hook and entered the material world again. Even though I wanted to become a monk, the wise lama sent me away for one year. It was then that I met my wife at the University where I enrolled, we later left for Cyprus to live, built a house, started a family etc.
YA: And all this while you were working as a Counsellor?
RK: No. Till two years ago I was a VP in a French IT Company. I was in 'big business', earning 'big money'.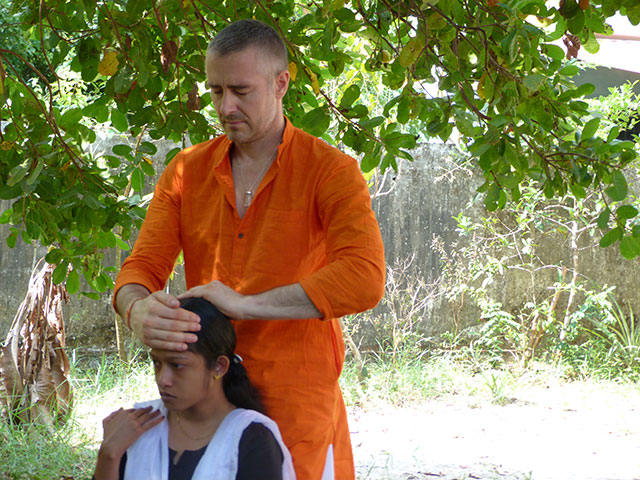 Rolf Koch on a Healing Session with a Wellbeing Camp Participant (May 4, 2017)
YA: So what was the inspiration to change your path to become a psycholgical counsellor?
RK: Well, my life provided nothing but sensual pleasures, no happiness at all. After 20 years of high earnings and enormous stress to justify a life — that had me end up owning 3 cars, a Harley Davidson (yet to be given away), my art collection (now stored in the cellar) and all the pleasure of seeking happiness, something had to be changed. My situation was also not improving through 'alcohol abuse'. Basically, I was at the end oft he road and I saw no more purpose with my life. So I was ready to end it, asked for the relief and I thought about ways of ending it. Felt so much trapped, saw no way out. After surviving even my heart attack, nothing had changed. And there I came across a book on Sri Ramana Maharshi which offered a completely new approach to life and freedom through self-enquiry. So I put my mind onto freedom. I told everyone that I wanted to be free. And I asked God not for death, but for life — in Freedom. And about a month later I have had my Atma Vichara! I am free now, the key was finding my Love inside, the only thing connecting all of us, who all are this God we are always talking about!
YA: Can you describe your experience from almost kissing death to becoming the happy-healthy person you are right now?
RK: God heard my request, understood my situation and sent Sri Ramana Maharshi along on a book cover on the bedside table of my former girlfriend. She recommended a silent retreat to me to shut down, that was Xmas-New Year in 2014. On December 28th I sat for the first time in my life for Meditation. Had my 'Samadhi,' came back into this world about 6-7 hours after disappearing into...! All I saw was my heart, God, brilliant light, Love. I would have never guessed that it took so longform me to sit with my legs crossed on a wooden floor. But when I returned into this body, the people were already sitting over coffee and cake. I sat down at about 10am. So next day I was so blessed tob e able to repeat this experience for about 10 hours. And I went even deeper into this all-uniting Oneness and Love.
What was amazing about it, after day one of my first meditation, most of the other participants — about 100 seekers, who ignored me at first since I was unknown to them, now suddenly greeted me or even bowed to me. Very strange indeed, yet also very encouraging. And that Guru, who was running the show, asked me to meet him during Satsang as he wanted me to report what happened. I was actually never going tot he front to sit there and speak, that night I did.
There is a recording of this, but never watched. Through this experience my entire life had changed on December 28, 2014. Sold my three cars, decided to serve, never cashed in again, do just that, work with people. Then in January 2016 I started my psychology training and since April this year, I am a certified Healing Practitioner/Psychotherapy. I am working with people ever since May 2016. And this is what I do — serve, breath, love! In between I pray and thank the grace.
YA: What would you say to an Allopathic doctor who advises people not to go for Ayurvedic or any forms of traditional healing methods?
RK: Simple, I would ask him two questions: "Whose best interest do you have in mind, the patients or your own?" and "Can you keep a quiet conscience knowing that another form of treatment could improve the patient's situation possibly faster or better?"
YA: What was your experience at the Wellbeing Tibetan Medical Camp?
RK: With all due respect to the Tibetan doctors, I have to say that Ayurvedic nadi vijñana is by far more detailed... It goes into the overall situation, checks Prakrti, then Vikrti and eventually turns to all major organs and evaluates their various conditions. Because to read the pulse, you have 7 levels of depth, Tibetan has 5 levels and due to the fact that you measure 3 doshic spikes (Vata, Pitta, and Kapha) on each finger you get three possible readings and with each reading you get various indications of symptoms and causes.
The Tibetan Doctor said one cannot read spikes on an individual finger; they also put their finger differently. When you put it just with the tip, you can notice 3 different pulses, I can show you that. There is either Vata, Pitta or Kapha spike, a mixture of all in each finger, or no spike at all which also means something. So it is actually a multitude of possibilities... And now it gets even more complicated, as each pulse can have various strengths (Bala) and gaits (Gati) and it can have different temperature and pressure on the vein. So you see I am quite confident that Ayurvedic measuring has also something to offer, at least a lot of accuracy. I had different results on some pulses. Again, I don't want to comment on anyone's abilities. I am just highlighting the difference I observed between two methods of diagnosis. I will stick to my reading techniques and study them further. This is what Ihave learned and believe to have understood.
My understanding of Tibetan medicine is, as Jeannine has also reported post studying Tibetan medicine on the internet, that it is completely derived from two schools, Ayurveda and Traditional Chinese Medicines with some inclusions of their own herbs, pills and decoctions. Those have always been highly valued for their purity.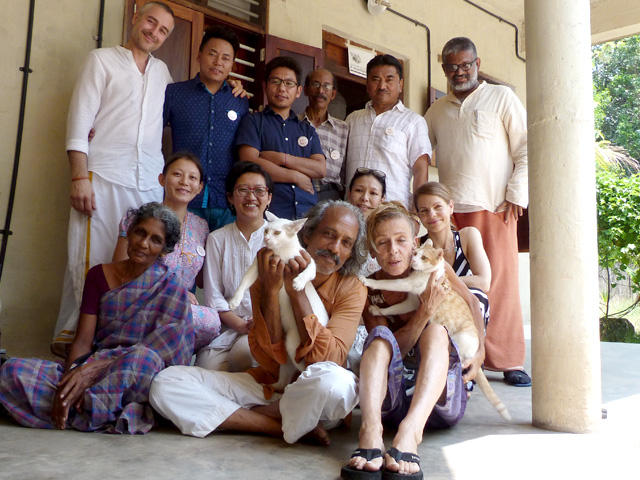 Rolf Koch and Jeannine Aydin with Team Wellbeing.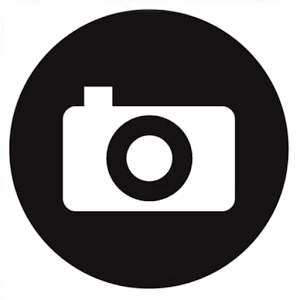 Photo Gallery

Friends of Tibet Foundation for the Wellbeing, PO Box 16674, Mumbai 400050, India.
Email: wellbeing@friendsoftibet.org Web: www.friendsoftibet.org/wellbeing/