Friends of Tibet Campaigner Yazin T Azad (Left), in conversation with Dr Tenzin Jigme (Name has been changed to maintain confidentiality), during the 61st Wellbeing Tibetan Medical Camp at Alappuzha, Kerala organised by Friends of Tibet Foundation for the Wellbeing and Men-Tsee-Khang, Tibetan Medical and Astrological Institute of HH the Dalai Lama from March 7-9, 2018.
⋯
In spite of China's development claims on occupied-Tibet, hundreds of young Tibetans continue their flight across the Himalayan region to seek refuge in India in order to have a better understanding of the world. This conversation Friends of Tibet Campaigner Yazin T Azad had with Dr Tenzin Jigme (Name has been changed to maintain confidentiality) of Men-Tsee-Khang during the 61st Wellbeing Tibetan Medical Camp held at Alappuzha, Kerala, tells us more about the internal struggles of a young Tibetan who gave up his monastic studies in Tibet to pursue a career in the field of Tibetan medical studies in India. For the young doctor in exile, the Wellbeing Camp organised jointly by Friends of Tibet Foundation for the Wellbeing and Tibetan Medical and Astrological Institute of HH the Dalai Lama was also a window to the outside world and realities.
Yazin Azad: What can you tell us a bit about yourself?
Dr Tenzin Jigme: I am Tenzin Jigme and I belong to north-east region of Tibet. I have five brothers and four sisters. My family is from nomadic tribe. My father is not very educated or sophisticated person as he did not go to a school. But he was a very knowledgeable person from whatever he learnt through his own experience. He had very strong faith in Tibetan spirituality, so much so that he wanted all his sons to be monks. Due to this very strong desire, he sent us all to the monastery. I was nine years old then. At that time I did not understand why I was being sent a monastery. In fact my father couldn't continue his spiritual practice in a monastery due to the Chinese occupation of my country. Maybe that is why he wanted us to be monks. He was of the opinion that it is the only kind of life that matters.
YA: Did you actually feel like you wanted to be monk?
TJ: At that time, I was too small and not think that deeply about what I wanted in life. Also out of all my brothers, only two are still monks.
YA: How was your mother's attitude towards the above events?
TJ: Our mother did not have much of an opinion because father was very strict and had a very strong desire to lead his sons towards a spiritual path.
YA: What made you decide to flee Tibet to reach India?
TJ: One of my elder brothers thought that I will get better education and understanding of the world if I come to a free country like India. He felt that I will know more about Tibetan culture, heritage and spirituality here in India.
YA: How was your life in the monastery?
TJ: I was very happy in the monastery because like me there were other kids. We used to play a lot of games together. That was what I loved the most in the monastery. I had my own teacher who taught me the spiritual texts. As students, we had to memorise Buddhists texts. We had to study hard.
YA: What is your understanding of Tibetan spirituality? What did you learn at the monastery?
TJ: The way I feel about it is that if you want to become a monk that is ok. If you don't want to become a monk that is also ok. When I was in the monastery, I had no opportunity to learn about the real world, interact with other people and engage with them, learn different languages, skills etc. When you are in a monastery, the main purpose is to memorise religious texts. I did not complete my studies in the monastery. I just wanted to become a normal person and lead a normal life. In the monastery I felt like I am not free and I wanted freedom. I dropped out of the monastery at the age of 19. I realised I was more interested in playing with other students than learning religious texts.
YA: What did you do after dropping out of the monastery?
TJ: To live in the society, you need to have a skill to earn your bread. I just wanted to become part of the society and lead a normal life. For that I needed a skill to survive. I was young too. I learnt Hindi and started to learn Tibetan Medicine to become a Tibetan doctor. In a monastery, all we have to do is to obey orders, nothing else!
YA: When did you learn that you are a lama?
TJ: I neither remember my past life nor have any intuition. His Holiness the Dalai Lama ordained me as a reincarnation of a Lama. He sends out messages with all the names of people who are supposed to be lamas to the villages in Tibet and my name was there in list. His Holiness has certain techniques to get visions and dreams and find out who the lamas are in the Tibetan community. I have no idea (laughs). I just want to live a normal life with freedom.
YA: What are your perspectives on 'normal life'?
TJ: I find that people in the society are far too ambitious and egoistic. They keep on saying "I want to do this, I want to do that" etc. They are too much concerned about proving themselves to other people as worthy or even great. I am not concerned about that. I want to be free and happy. For example I faced a lot of flak from the Tibetan community for not completing my monkshood and dropping out of the monastery. Some of them felt that I got a golden opportunity to be a great monk, a great lama and I just wasted that opportunity. But for me, I thought that my own happiness and my own freedom were more important than the way other people think about me. My image in the society and my ego matters very little to me. The only thing I take care is not to do anything wrong and not to hurt other people. That much I knew.
YA: How did His Holiness react to your dropping out?
TJ: He is not the kind of person who forces anyone to do anything. He understands that each person has his or her own desires; thoughts etc and we need to respect that. He believes that if something is destined to happen, it will happen with time. I just want to do my job, be happy and enjoy life in freedom. Other than my job, I love playing cricket and basketball.
YA: How important is your freedom to you?
TJ: Freedom is very important to me. I have sacrificed a lot for my freedom and my happiness. I have sacrificed the social image of a great future lama that the Tibetan community had about me. There are certain discipline and restrictions in monastery as monk, as for my concern I was treated with special care that I obey rules and regulations. During that time I was teenager, i didn't understand the values of Buddhist philosophy. That time I was only thinking about playing with the friends, going outside monastery having fun and freedom. We didn't get that much of a freedom and couldn't fulfill the Lama law and rule, so I quit. So I got my own freedom that I desire to do a good doctor that help people, society and community.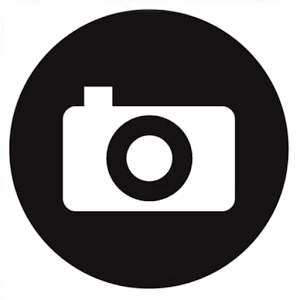 Photo Gallery

Friends of Tibet Foundation for the Wellbeing, PO Box 16674, Mumbai 400050, India.
Email: wellbeing@friendsoftibet.org Web: www.friendsoftibet.org/wellbeing/