The 'Magicians' of Pulse Diagnosis
By Eswar Anandan, March 2016
A report on the 49th Wellbeing Medical Camp held from March 3-5, 2015 at the Centre for Social & Political Art, Sylviander House, Alappuzha, Kerala organised by Friends of Tibet Foundation for the Wellbeing and Men-Tsee-Khang.
The power of Pulse Diagnosis often makes me wonder. I have often told participants who enquire that doctor is not a magician or astrologer to predict! But sometimes I feel their anxiety is genuine; their questions are based on experience of people whom they know or sometimes based on personal experience.
India is a land where Pulse Diagnosis originated centuries back. Over a period of time the art of Pulse Diagnosis almost vanished. Thanks to Wellbeing Tibetan Medical camps, people of Kerala are experiencing in the last five years the 'magic' of Pulse Diagnosis.
I was undergoing a pain relieving medication during the camp, which required me to lie down and rest. It was evening and the camp was almost over, there was a young participant who came unregistered. The 16 year old boy was accompanied by his mother and they wanted to consult the doctor since the boy was experiencing pain in his ear and occasional fluid discharge.
I could not see them since I was lying down with and under the influence of medication, but the conversation is still clear in my mind. The child has this specific issue from his childhood, when he was hit by another child while playing, at that point of time there was blood discharge, and ever since the pain persisted. It's now 10 years since the incident took place.
After feeling the pulse, the doctor felt that the boy is experiencing heaviness in his heart. He informed that the boy is experiencing fear and anxiety which is causing lot of stress within him. The doctor further said that the incident narrated need not be the main reason behind this but this is something else. The mother informed that before this boy was born, while she was still pregnant, there were incidents of violence in the household, her husband used to ply the wrong path and there were incidents of people trying to hurt him and this had created anxiety in her, then. But since then he has evolved and the family is now leading a peaceful life.
I was at awe. It's over three years am exposed to the 'magic' of pulse diagnosis and how it helps find the root of the problem and aids the doctor in looking beyond reported symptoms and go deeper.
It's a feeling of uneasiness that one gets bogged down with numbers and reports and gets stressed out. More than the disease, this state of mind which cause us to become a patient. One gets enslaved to a system and medication and external elements instead of looking within for solutions. It is heartening to see how gradually a person loses confidence in oneself and becomes dependent on medication. Centuries old medical practise which aims at improving immunity and building confidence within has given way to a century old system of medication which aims at providing temporary solution focussing the pain than the cause.
During one of my discussions with Doctor Dorjee Rapten Neshar, Chief Medical Officer, Men-Tsee-Khang, Bangalore, he told me these are not mere medicines that aims at treating you. The medicines are aimed at treating the cause, building immunity and continuous intake improves ones vitality and brings freshness within and the person becomes more healthy and young.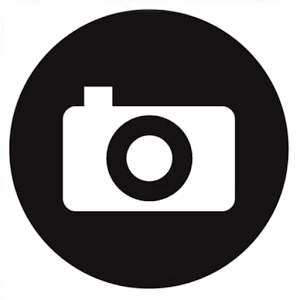 Photo Gallery
This report is prepared by Eswar Anandan, poet and 'Friends of Tibet' Campaigner based in Kochi. He can be reached at eswar.anandan@friendsoftibet.org. Photograph: Sylvie Bantle

Friends of Tibet Foundation for the Wellbeing, PO Box 16674, Mumbai 400050, India.
Email: wellbeing@friendsoftibet.org Web: www.friendsoftibet.org/wellbeing/