Conversations on Healing and Wellbeing
(Alappuzha, Kerala | July 2018 | Report: Sylvie Bantle | Editing: Dr Aparna Rao)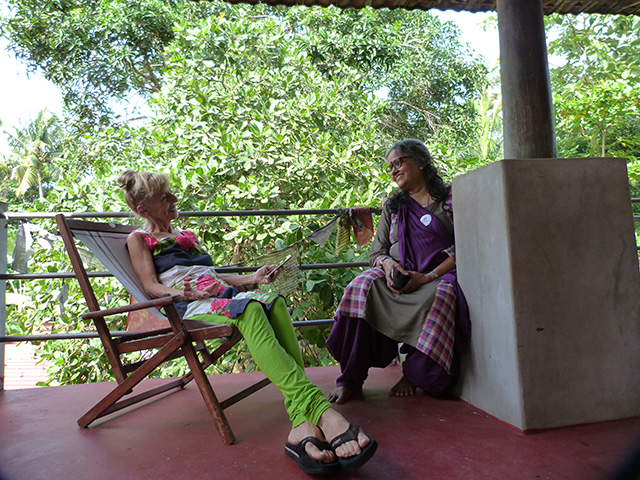 Sylvie Bantle, German writer and performer in conversation with Mrinalini Gopinath, Naturopathy/Reiki practitioner during the 63rd edition of Alappuzha Wellbeing Tibetan Medical Camp organised jointly by Friends of Tibet Foundation for the Wellbeing and Men-Tsee-Khang, Tibetan Medical and Astrological Institute of HH the Dalai Lama from July 11-13, 2018.
⋯
Sylvie Bantle, German writer and performer in conversation with Mrinalini Gopinath, Naturopathy/Reiki practitioner and a long-time Volunteer with the Wellbeing Programme of Friends of Tibet Foundation for the Wellbeing.
Sylvie Bantle: Mrinalini, please give us a short impression about your life journey.
Mrinalini Gopinath: I am 63 years old and I was married at the age of 21. In my early 20s, I lost one boy. After that, I got two girls. The elder one has some health issues and for the last six years she has been into Tibetan medicines — she is consulting the Tibetan doctors in Mumbai.
I learned about this in May 2013. Two years before I heard of this from one of my relatives, who has been taking Tibetan medicine too. The last year has been difficult for her. She used to be very energetic, but now it is quite difficult for her even to walk. I got a paralytic attack in 1998, with my right side completely immobilised. Slowly, with the help from Homeopathy, I could walk again. I am a Reiki master, and whatever I do, I strongly believe it is only because of my life energy that I am continuing my job. I had a government job, and went through a great deal of stress-related health problems. Now, when I look back at my life, I wonder how I could live through all this. I think, somebody is there, some energy that is leading me and pushing me forward.
Since 2011, I have been completely into naturopathy. Somehow I feel a lot of people have been following my advice, and that always playing the role of Amma (Mother) helps me a lot. I love cooking and in naturopathy, food is the best medicine. I am really happy with my work.
SB: When did you start your work with naturopathy?
MG: I don't recall the exact year. May be this was in 1983 or 1984. Late CRR Varma ji, who has been responsible for bringing naturopathy to the South India, used to take classes. That was the moment I learned that food is medicine in Naturopathy. Since then, cooking has been passion for me, and I learned cooking in way prescribed and taught in Naturopathy.
SB: So Varmaji has taught you?
MG: Yes and No. I would only listen to the talks. After that, when I suffered paralytic attack, once again, I started trying out those dishes. Because in naturopathy cooking only allows for Satwik food. There is no use for spices or chillies.
There are three types of food: Satwik, Rajasik and Tamasik. Satwik food means that there is no onion, no tamarind, no masala, and no spices. Even the oil used is unheated and the salt is added only after the cooking. Because, whatever salt the body needs is already present in the vegetable. That additional salt is only for our taste. We only put in one tea spoon of coconut oil over the cooked vegetables, after switching off the heat. We use only coconut oil, no other oil. That is Satwik. So, we get healed just by the food we eat. Or even fasting helps. We use the five elements — fire, air, sky, earth and water. The fingers represent these elements. The middle finger is the sky and is used in hand mudras. This element, sky, is relevant to food. We are a product of the food our parents ate.
SB: Are you trying to say that the food eaten by our parents programmed our body?
MG: Yes! Food plays an important role. Mainly for the life force, when we were programmed, God gave power to repair all the diseases through this life force. But day by day, we are forgetting this life force or the vital power. It is prana in Sanskrit, qi in Chinese. We have to build up this life energy. But what we are doing is just wasting and spending our energy. However, we have to store it up. This energy helps in the fasting. Fasting does not mean starving. You can just have plain water or tender coconut water or just juices — vegetable or fruit juices, or only fruits, or only vegetables. After that, you can also do fasting by taking only butter milk. This helps the stomach to get completely healthy.
SB: For how long should be the fasting?
MG: That is advisable for continuously three days only. But in chronic deceases like cancer or something like that, we advise it upto 90 days. Nowadays, nobody takes that risk. Because they have to come to the sanatorium to hear the talks of Varma ji to get a basic knowledge about Naturopathy. People who come only get short leaves — five to seven days or may be ten days. Actually any medicine that we take has to be taken for what is called one 'mandala kala,' that is 42 days. Whatever will be the medicine, the result is seen only after 42 days, not within one or two days.
Formerly they used to come to the sanatorium with that knowledge. Now nobody has knowledge like that, they only hear about naturopathy, and feel that they get cured. And everybody has only little time. If we can have a capsule for six days, they are ready to take it and pay for it also, but we don't have it. We need the life force to be there. So in naturopathy we cure the life force, we are just supporting you only for the treatment, you are treating yourself, healing yourself.
SB: To activate the self-healing power?
MG: Yes, the life force in you actually is doing all the work. We are only supporting, that's all. Naturopathy is not a treatment, but an art of living. Natural life is the art of living. Basically we teach what to eat, how to eat, when to eat, why to eat. Nowadays people give importance to taste. That is my experience with naturopathy; they take everything, after that they will have one fruit or a salad. But the boiled and cooked food needs 14 hours minimum to get digested. Uncooked food, fruits or salads, are digested within three hours.
SB: Yes, so you should eat fruits or salads before eating cooked or boiled food.
MG: Yes. Otherwise the salads and fruits will remain in and be fermented there till the cooked food gets digested. So they cause trouble in the stomach and intestines. So, this is how you should eat — first you have the salads or the fruits then the other things, then it will be okay. Another point to remember is — don't drink water along with the meals. You can have soup or buttermilk or coriander water or fenugreek water or cinnamon water along with the meal. At the Sanatorium, we provide treatment through the five elements, the sunbath and the 'pranayama,' that is the air. If someone is not well, those who can't do yoga and are bed-ridden, they can do 'pranayama'. We teach them such type of pranayama. Then with 'akash,' that is the space, we teach them what to eat, how to eat and how to practise fasting too. Then with the earth, that is mud therapy, that is mud five feet below the earth. We take it out, clean it nicely and put it on the affected area. And when you give a mud pack on the abdomen area for two or three days continuously even the longing for food is reduced. So then they cannot eat the amount of food that they are used to.
SB: So, the appetite is reduced.
MG: Yes. That is because our skin, bones, muscles, nerves, everything is from the mud, we came from mud and we are going there. Then the next one is water, that is hydro therapy. You take a wet cotton cloth, squeeze out and wrap it around. Even if you are healthy you can try that, wrap a wet cotton cloth around your stomach area daily for 30 minutes. It will improve your body functioning and solve any problem of constipation or digestion. Because here is the manipuraka chakra, that is the solar plexus, which has to be activated every day. There is an asana, when you are getting from the bed just do the cycling with the two legs that will activate the solar plexus, even if that energy is a bit low, it will be corrected.
SB: So for that hydro therapy you just use cold water?
MG: Yes, just cold water for 30 minutes.
SB: When you were paralysed, which treatments did you take?
MG: So many people healed me, because at that time, I had learned Reiki up to the second degree only. After that I have been initiated into the master degree. I have been practising Reiki on myself, and I have got so many Reiki friends, they might have healed me. I believe in that.
SB: From a distance too?
MG: Yes! Reiki and the change in the food pattern.
SB: About the food system you knew already because you have started to learn about it in the 80s.
MG: Yes from 1981 to 1983, but then it was not for others. I only knew for myself. So I have been just correcting myself and some others.
SB: You didn't undergo any allopathic treatment.
MG: No. Because at that time my diabetic level was very high. I never took any allopathic medicine, not even for a day. I never took any antibiotic.
SB: What do you think was the reason you got paralysed?
MG: I used to live through great stress due to work, but I didn't have much time to look at myself. My two daughters were studying, and in the job there was a lot of pressures, as the office was not yet computerised. I had to be at the office at 6 am. So, I had to get up early in the morning; prepare the breakfast and the lunch for the children; clean the home etc. That may have been the reason, also due to my financial problems. When I got the paralytic attack, I took homeopathy medicine for four months. That's all. When I saw the little baby walk, I used to cry, because I couldn't walk.
SB: During that year you stayed at home and were in a wheel chair?
MG: No wheel-chair was available in those days. I was in bed and a friend helped me to use the bed pan and all the rest of it. This one friend — a lady really helped me. Now, I can help her financially. I can never forget her support.
SB: And when did you come in touch with Tibetan medicine?
MG: This was through one of my relatives, who was already a patient of Dr Dorjee Rapten Neshar. She is also a Reiki healer. We met sometimes at functions and talked — I call her Chechi, elder sister. So we used to chat. She told me about the Wellbeing Tibetan Medical Camp in Ernakulam and suggested that I should also go there. At first I asked her: "Is it costly?" She replied and reassured that it was not expensive at all compared to other systems. In 2013, I started Tibetan medicines. Since then I've been volunteering for the Wellbeing Camps.
SB: Your main motivation to contact with Tibetan medicine was your diabetes?
MG: Yes, and cholesterol and then arthritis.
To me, they consider to talk with the patients as a part of healing. I also like to help others even by volunteering myself. Often, I can't remember the faces I met when I go home to the sanatorium, and then I can't remember who is calling me. They will ask me for my number and I give it to them. And sometimes they call and ask for Amma — the people who come here use to call me Amma. Now I am meeting a patient who has cervical cancer. She used to call me every week, but I forgot her face. Today they came and just hugged me, saying, "Amma, you are here?" I was so surprised. So I just thank the Universe, because these people remember me. I get so many calls from people whom I met during the Wellbeing Camps.
There was a girl, who died four years ago. She used to call me regularly. When I met her first time, she had developed blisters all over her fingers. And she used to say, I want to wrap a cloth with kerosene and burn these blisters as they are so painful. And I used to call her once in a while, asking: How are you feeling? Then for a couple of months I didn't receive any call from her. And I got an odd feeling, that she was saying good bye to me. Then, after few days I got a call from her sister, telling me, that girl had died on that same day when she had bid good bye to me. I think my past life's karma may be there to get connected with these people, I don't know!
SB: I think your knowledge is very good to be combined with Tibetan medicine and philosophy, also to give some further advice.
MG: It is the positive attitude. I am also comfortable, I am also happy. Now we have around ten people there at Varma ji's sanatorium who are dependent on me. Even when I spend just two days here at the Wellbeing camp venue, I get a lot of energy.
SB: And you get also for yourself a good feeling from the Tibetan medicine.
MG: Yes, of course, it helps me a lot. Even then I have to learn a lot, I have to change myself. I know, I have to decrease my negative habits, to improve myself. And I am learning
SB: I think we are all learning until our last breath. And that gives great meaning to our lives.
MG: Yes, until the last breath. I know, something is pushing me to do things. That is why I can do all this work.
SB:I imagine when we come to this world as a human being or as an animal, also a plant grows from a seed, life is like a divine breath given into us, which is our soul.
MG: Yes. I believe, whom ever we meet, whether it is an enemy or a friend, we are all connected and we have some obligations. We are meeting again and again. We have to fulfill our duties here. That is why I am doing all these things.
SB: And that gives us a meaning...
MG: Yes. I am happy and at peace with myself...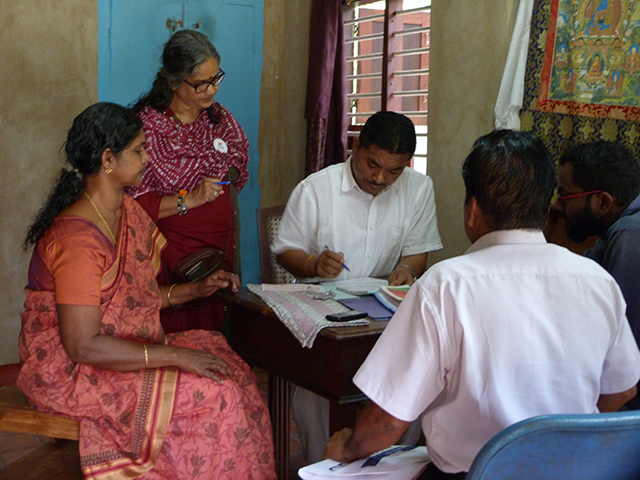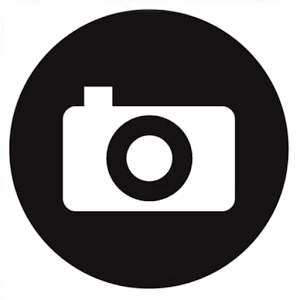 Photo Gallery

Friends of Tibet Foundation for the Wellbeing, PO Box 16674, Mumbai 400050, India.
Email: wellbeing@friendsoftibet.org Web: www.friendsoftibet.org/wellbeing/