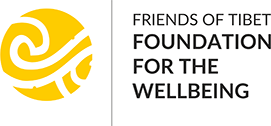 Wellbeing Participants Pray for HH Dalai Lama's Long Life
(Report by Eswar Anandan & Photos by Sylvie Bantle)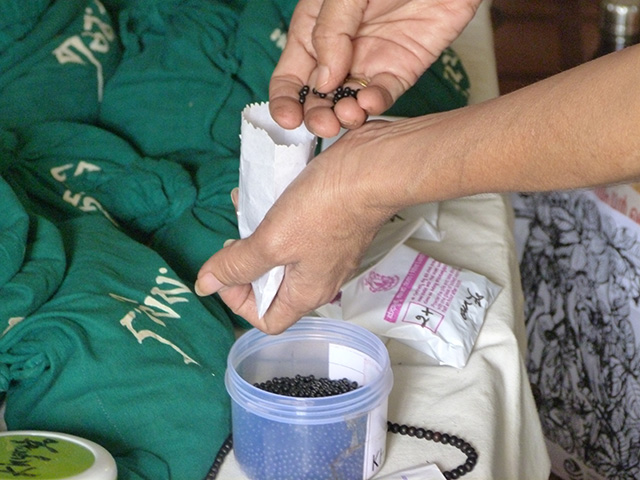 July 2016, Alappuzha, Kerala: At present there is a sharp increase in diseases due to lifestyle reasons and new diseases cropping up due to side effect and wrong medication. People often fall prey to symptomatic treatment and instant medication to relieve pain and provide instant relief without thinking twice about the cause or effect of such drugs on one's health. Choice has led to steep decrease in patience and intelligence quotient.
In such troubled times, people of God's Own country are benefitting for the sixth year from a political tragedy which occurred decades back, forcing multitudes of Tibetans to leave their home land and seek refuge in India. The old traditions still kept alive, medication in its ancient form still finds application - benefiting the people of the country. Every two months hundreds benefit from the age-old medical practice of 'Sowa Rigpa'.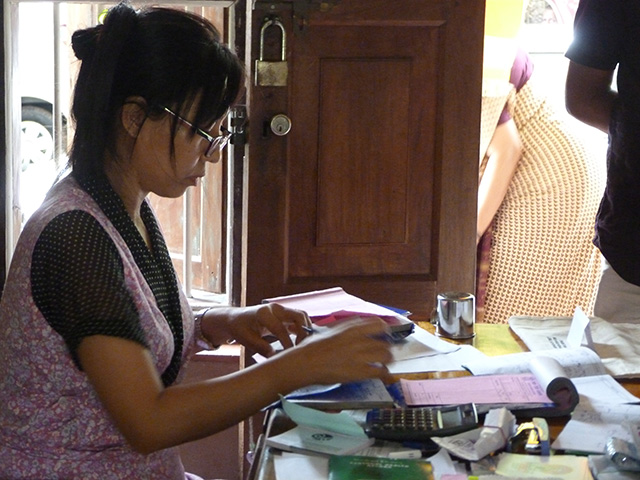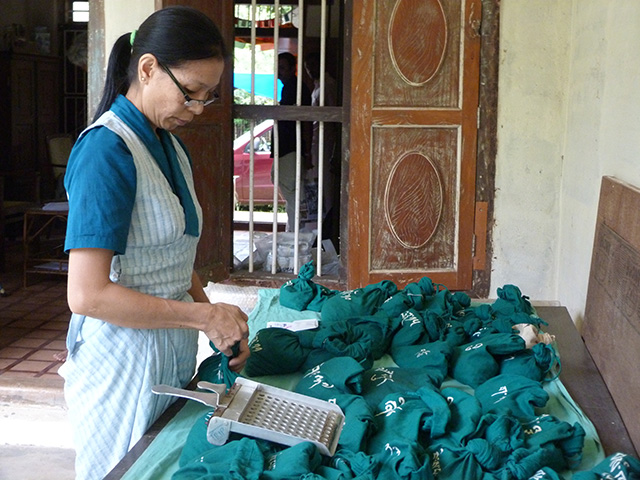 Vices are difficult to conquer, addictions are difficult to leave; though we know the ill-effects it has in our health and mind. We are what we eat! During every camp it is a common practice that the medical team advise participants on the diet, some listen, benefit and the results are quite transparent to see! Unlike the instant drugs, Tibetan Medicines first cures the cause, builds immunity and once taken regularly improves the overall wellbeing of the person.
The 51st Wellbeing Tibetan Medical Camp was dedicated to His Holiness the XIV Dalai Lama on his 81st birthday which is celebrated world over as 'World Tibet Day'. It was during HH Dalai Lama's visit to Kochi in 2010 that the people of Kerala first got a taste of Tibetan Medicine and the taste still lingers. The camp has evolved over the last six years, some of the participants becoming volunteers, supporters and some regularly participating the camp since day one.
As part of its green initiatives, Friends of Tibet Foundation For The Wellbeing introduced 'Wellbeing Bags', bags made of cotton are procured by 'Bhagidhari' a charitable institution based in Thrissur which believes in 'Reuse, Reduce, Recycle'.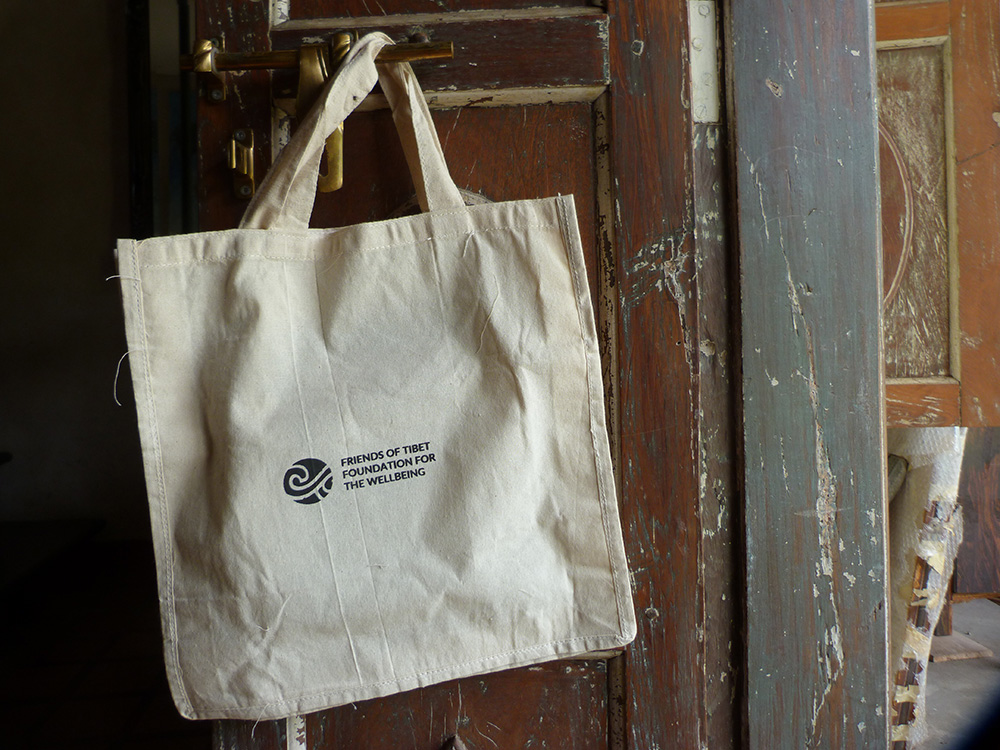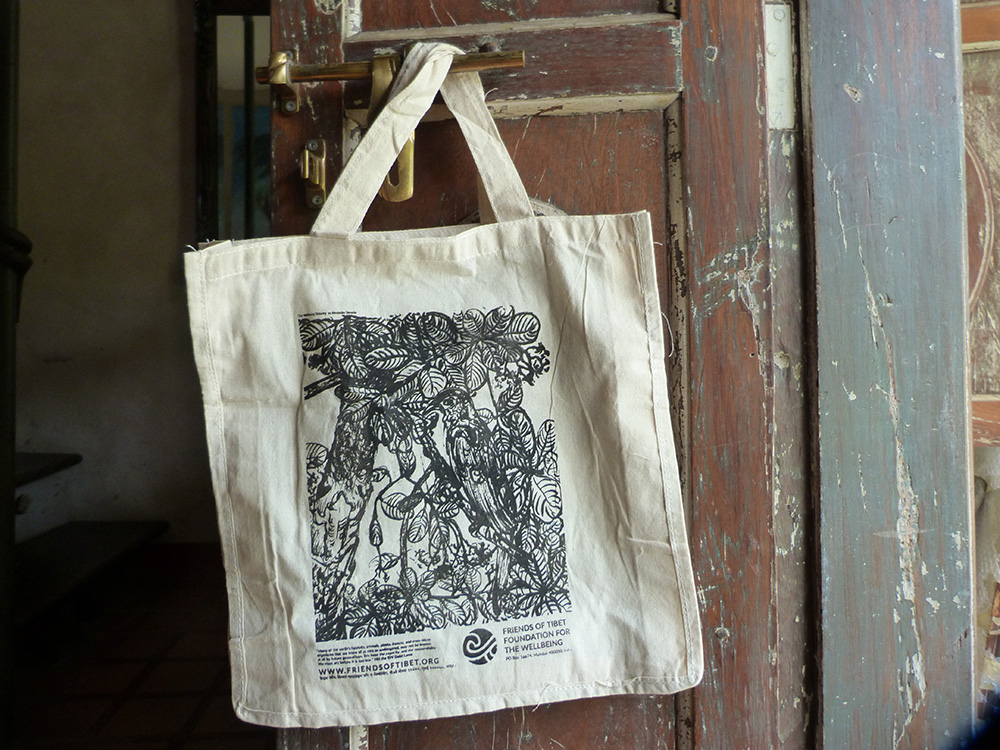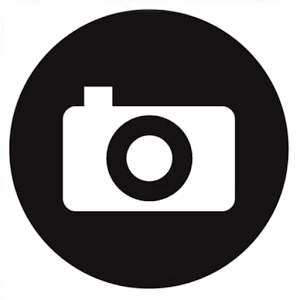 Photo Gallery

Friends of Tibet Foundation for the Wellbeing, PO Box 16674, Mumbai 400050, India.
Email: wellbeing@friendsoftibet.org Web: www.friendsoftibet.org/wellbeing/