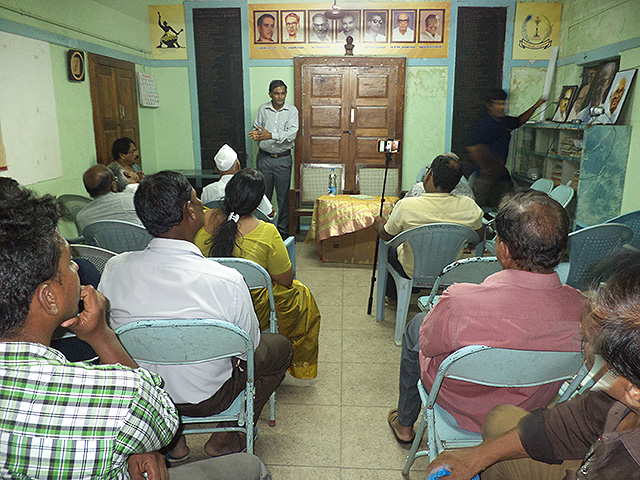 Dr Ravindra Ranasinha, Drama-Therapist and Sociologist from Sri Lanka speaks at a function organised by Friends of Tibet (Coimbatore) in association with Coimbatore Anti-Fascist School (CAFS) at the Kala Mandram Hall, Coimbatore on August 6, 2017.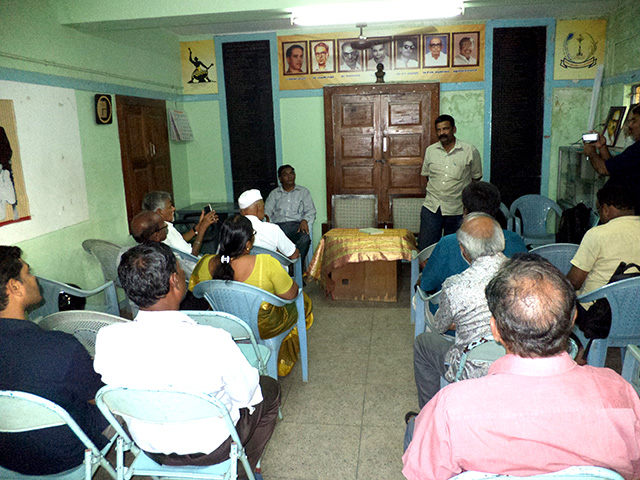 Prof Anto V, of Friends of Tibet (Coimbatore) welcomes a gathering of Friends of Tibet and CAFS supporters at Coimbatore, Tamil Nadu on August 6, 2017.
⋯
August 6, 2017, Coimbatore, Tamil Nadu: This August, Dr Ravindra Ranasinha, drama-therapist and sociologist from Sri Lanka is touring India, giving a series of talks as part of his India Lecture Tour organised by Friends of Tibet. These will be conducted at four different venues in Tamil Nadu and Kerala.
The inaugural session was held at Coimbatore, Tamil Nadu, titled, "Sri Lanka: Today & Tomorrow, a perspective on Political and Economic future", the lecture followed by a question and answer session. The audience comprised around several people, prominent among these were well known social activists of Coimbatore, such as Ponniah Chandran, Dr R Ramesh (CAFS), Mac Mohan, Advocate Annadurai, Advocate Balamurugan and others. The noted lady activist of Coimbatore, Dhanya Chandran also attended the session.
The chief guest was introduced by Prof V Anto (Friends of Tibet: Coimbatore). He gave a brief history of Friends of Tibet and then invited Dr R Ramesh, the founder of CAFS (Coimbatore Anti-Fascist School) to talk about the activities of his institution.
Dr Ravindra Ranasinha started his talk by giving a brief background on Sri Lanka as a country; its Independence; its multi-ethnic society; the initial years of the Tamil-Sinhala conflict; the Muslim community and other fringe groups of the Ceylon society. He then went on to explain the reasons that sparked a bloody civil war in Sri Lanka that carried on for over a quarter of a century, and only lost steam in 2009 with the death of the Liberation Tigers of Tamil Eelam (LTTE) Supremo, Veluppillai Prabakaran. After this, Sri Lankan army slowly wiped out the LTTE.
Dr Ranasinha talked at length about his visits to prison camps for the war-widows of Tamil soldiers in the North and Eastern provinces of Sri Lanka, including the sensitive Jaffna region. He encountered women who were physically and psychologically scared and were suffering from depression. At the orphanages he visited, he witnessed even more traumatic scenes as most of the young boys and girls had lost hope of ever seeing their parents and families again. His description of the catastrophic effects of the long civil war brought tears to the audience's eyes.
Dr Ravindra Ranasinha then focused our attention to the present day scenario. According to him, China is slowly spreading its dragon-like tentacles into the day-to-day life of common Sri Lankans. Big hotel projects are coming up in Colombo and other cities with migrant Chinese labour at the helm of the construction activity. China is investing heavily in infrastructure projects in Srilanka, like roads, bridges, telecom, power plants and sea/air ports. Sri Lanka has taken huge loans from China over the last decade, and therefore has its back against the wall as it is indebted to China. The development of the Magampura Mahinda Rajapaksa Port, commonly known as Hambantota Port, and Trincomalee Harbour were cited as examples of China using its military might to dominate the South Asian region.
During the question and answer session, Ponniah Chandran and Advocate Balamurugan were vociferous in their protests of the ethnic divide in Sri Lanka. They were keen to start a Friends of Sri Lanka, similar to Friends of Tibet, which could act as a platform to bring about a permanent reconciliation between the Sinhala and Tamil people.
The question of the day was fielded by Mac Mohan, who wondered whether India itself was a monster like China, trying to manipulate the politics and economics of Sri Lanka in a cunning way. He claimed that India did absolutely nothing to bring peace during the civil war. Responding to him, Prof V Anto cited the example of Bhutan and the Doklam Plateau. He explained how China had swallowed Tibet and has tried hard to destroy its ancient culture and lifestyle, including the Buddhist religion. Now China wants war with Bhutan over the Doklam Plateau. It is only due to the intervention of India, that China is being cautious and not going all out to dominate Bhutan militarily. The same would be the case with Sri Lanka if China gets a chance to bring her battleships into the ports of Sri Lanka.
The vote of thanks was given by Ponniah Chandran, who confessed that initially he was reluctant to meet Dr Ravindra Ranasinha, expecting him to be a Sinhala chauvinist. But after attending his speech he realised that such prejudices are the creation of governments and political parties, designed to make common people hate each other. Dr Ravindra Ranasinha, in his opinion, turned out to be a warm hearted, well-read and perceptive human-being. The concerns he expressed about Sri Lanka and its people, seemed common to those of people in India and Tamil Nadu. Dr Ravindra's distress regarding Sri Lanka's economic and employment scenario, which he felt could lead to anarchy among the youth in the coming decade, is a prevailing concern in India. Add to this the bleak agricultural scenario, with rivers and lakes running dry, was further cause for alarm. All these concerns resonated with the audience.
One notable attendee, an 88-year-old Gandhian freedom fighter, Gopal Iyya of the Gandhi Peace Foundation, came all alone to attend this session. The fact that he did this journey of 15 kms, at his age and with partial blindness, is a lesson in dedication for all of us. Gopal Iyya was a mere teenager in Coimbatore when he got involved in our freedom struggle.
The congregation posed for photos with Dr Ravindra Ranasinha and promised to start a Friends of Sri Lanka based in Coimbatore, Tamil Nadu, which would periodically assess the ethnic peace in the region via regular joint visits by a team of social activists from Coimbatore to the war-ravaged northern and eastern provinces of Sri Lanka.
⋯
Dr Ravindra Ranasinha is a dramatist, journalist, sociologist, educationist and a social worker from Sri Lanka. He writes profusely on the Fascist developments in his country. He focuses on the devastating Fascist attacks against the multi-religious and multi-ethnic social structure in Sri Lanka. His several essays clearly indicate how the media is responsible for shaping the mind-set of the people in the current Sri Lankan political scenario.
Dr Ravindra's thinking is highly influenced by the Frankfurt School, and especially by the writings of Walter Benjamin. His special interest on Neo-Marxism is reflected through his Sinhala translations of Walter Benjamin's lectures 'Author as Producer' and 'Art in the Age of Mechanical Reproduction'. As a veteran in the field of drama has done in-depth research towards drama's therapeutic strength to heal the psychologically and emotionally wounded people. His research study enabled him to introduce drama-therapy to Sri Lanka as a viable creative healing process. His book 'Dramatherapy in Sri Lanka' elaborates this amazing strength of drama to promote psychological, emotional and social well-being. Dr Ravindra holds a PhD in Dramatherapy.
Dr Ravindra has recently published a book on the lacunas in the Sri Lankan educational system — which he marks with a Grade F. In this new book, 'How Schools Abuse and Fail Children: Dramatherapy to Heal Emotionally Traumatized School Children in Sri Lanka', every aspect from physical to sexual and emotional abuse, to romantic adolescent crushes and suicides, mental health, home violence and broken families are dealt with comprehensively. This book is well compiled with arduous research and fortified with several case studies that clearly sound out the dangerous psychological perspectives of such enforced trauma.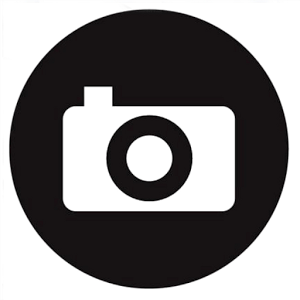 Photo Gallery
---

Friends of Tibet, PO Box 16674, Mumbai 400050, India.
Email: freedom@friendsoftibet.org Web: www.friendsoftibet.org