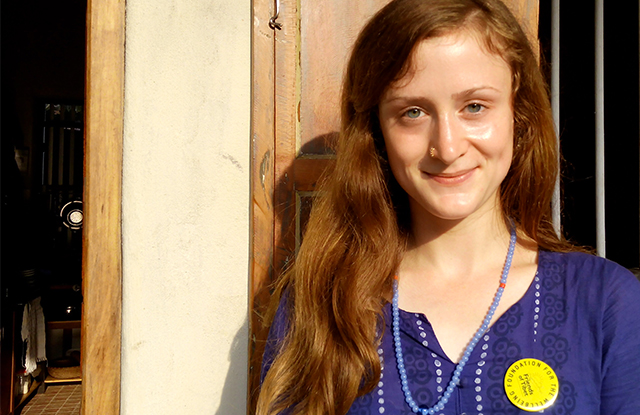 Victoria Sheldon, a PhD student from the University of Toronto, Canada is also a Friends of Tibet Campaigner and a Volunteer with Friends of Tibet Foundation for the Wellbeing. She can be reached at victoria.sheldon@friendsoftibet.org
⋯
Friends of Tibet Campaigner Victoria Sheldon presents the documentary film "Until Space Remains: The Dalai Lama and India" by Gaurav Saxena at a function organised by Friends of Tibet at the Kerala Museum, Edappally, Kochi on November 18, 2017.
I am honoured by this opportunity to introduce an important new documentary on the Dalai Lama, by Gaurav Saxena. While media and news sources associate the Dalai Lama as only a spokesperson and spiritual leader of Tibet, in this film, we learn there is a much deeper historical lineage. The values and moral teachings of Tibet and the Dalai Lama have civilisational roots in ancient India. Gaurav Saxena's documentary, entitled Until Space Remains: The Dalai Lama and India, invites viewers to step back and see the pertinence of the Dalai Lama's teachings, in relation to issues of the Present, the Past, and the Future. First, Saxena offers us to re-think and de-naturalise the idea of the Present-day Nation State. In the Dalai Lama's words: "I consider myself a messenger of ancient Indian thought." "Tibet", "India," "Canada": these modern terms are a result of the post-industrial, post-colonial, and post-technological world we find ourselves in. However, these terms are only that: words. Before globalisation, supposedly separate nation-states had already been sharing and exchanging material objects as well as immaterial values and ideas. The historical figures, thinkers and seekers that make up Tibetan Culture had been freely circulating throughout Asia for centuries — no passport, no visa, no border security. The freedom concerns of Tibet are rooted in the history of India and thereby immediately relevant to Present-day citizens.
Second, Saxena's inspiring new film guides us to re-think and re-invigorate understandings of the Past, especially regarding spiritual and social identity. Key tenets of Mahatma Gandhi — ahimsa (nonviolence), satyagraha (truth force), and swaraj (independence) emerge from both ancient Indian thought and the global philosophers he so keenly read and engaged with. While often deemed to be rooted in Sanskrit texts, Gandhi's core moral virtues are also cultivated in the Dalai Lama's modern-day teachings. Again, in the Dalai Lama's words: "Wherever I go, I am always talking about Ahimsa". Gandhi and the Dalai Lama may come from two different places in two very different times, yet they are each equally emblematic of the true wealth and flourishing that result when we cultivate nonviolent care for Self and Others.
Third, Saxena challenges us to reflect upon and re-think the Future. According to philosopher Soren Kierkegaard, "Life can only be understood backwards; but it must be lived forwards." In Until Space Remains, we see how the Dalai Lama truly is the "keeper of human hope." There is a precarity regarding the future: what will happen to Tibetan refugees when the Dalai Lama passes? Aristotle once said, "I cannot teach anybody anything, I can only make them think." Similarly, the Dali Lama isn't preaching or providing a recipe on how to precisely organise a sustainable social future without him. Rather, he offers forms of meaningful practice for everyone to non-violently relate to others: the necessary base for a safe global world, where Tibetan and all communities can freely practice their lifeways. The Buddha never taught anything that wasn't immediately directed at addressing individual existential struggles. The Dalai Lama goes a step further; he is focused on individual and collective global transformation. The Dalai Lama offers new perspectives and solutions for the contemporary social-political struggle of Tibet by emphasising core values and virtues equally found in ancient Indian and Tibetan thoughts. Our individual freedom can only be realised by directly addressing collective freedom struggles across the world.
The artist behind Until Space Remains is Gaurav Saxena. A graduate of the Delhi College of Arts, Saxena has trained in television production and direction, studied filmmaking in the USA, and explored screenwriting at UCLA. Living beyond national borders himself, Saxena has taken on independent film projects in India, Germany and the USA. His film Rangzen chronicles the experiences of Tashi: a young Tibetan boy in a small hill town in India, who struggles to develop a feeling of 'belonging' when he lives as a refugee. This film premiered at Berlinale, was nominated for Crystal Bear, won the Best International Short and Best Film at Raindance Festival and has screened at various film festivals, the world over.
Like the Dalai Lama, Saxena's work provides space for representing perspectives, voices and values that too often become erased from popular media. Both are ethical messengers who bring awareness, peace, and solutions to the Tibetan cause. Thank you to Gaurav Saxena, Friends of Tibet, and to each of you for making this watching of this film possible.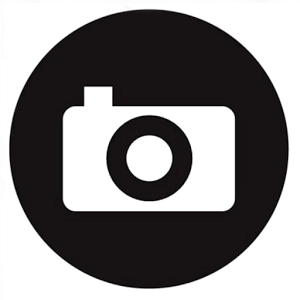 Photo Gallery
---

Friends of Tibet, PO Box 16674, Mumbai 400050, India.
Email: freedom@friendsoftibet.org Web: www.friendsoftibet.org