Melting Boundaries: Poetry on Tibet
October 19, 2015, St Albert's College, Ernakulam, Kerala

A report on the event "Melting Boundaries: Poetry on Tibet" with Tibetan poet Tsering Wangmo Dhompa and Indian poet Eswar Anandan organised jointly by Friends of Tibet and The English Association (TEA) at St Albert's College, Ernakulam on October 19, 2015.
Poetry is defined in a number of ways. What is the correct definition of poetry? A question seldom answered correct; a philosophical question answered differently - by a poet, by members of the audience and by a critic. The same holds true for the students of literature too. For them poetry is considered as – as one may quote Wordsworth, "Poetry is the spontaneous overflow of powerful emotions." However this is just a broad definition for many of our students. There should be a change and this change should be a felt change.

(Left) Dr Leslie Thomas, Head of the English Department, St Albert's College welcomes the gathering (Right) Dr Appu Jacob John introduces Tibetan poet Tsering Wangmo Dhompa and Indian poet Eswar Anandan.
The same question is a stumbling block for many first year students, more so for the students of literature. Albertians were none the different. But this was not the case any more, the first year Albertians had a chance to meet two 'practising' poets. The seminar on Tibetan Poetry — 'Melting Boundaries: Poetry on Tibet' was organised by The English Association of St Albert's College, Ernakulam (TEA@Alberts) and Friends of Tibet. Renowned Tibetan poet Tsering Wangmo Dhompa and Indian poet Eswar Anandan recited, interacted and discussed with the Albertians. This interaction provided an opportunity for the students to practice what they learnt.
Now one might feel the real sense of poetry – that is, practising emotions!?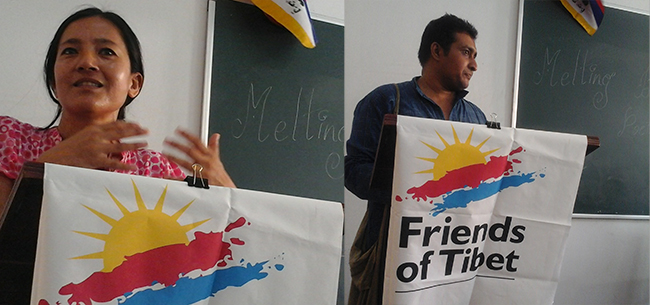 Dr Leslie Thomas, Head of the English Department, presided over the function and Dr Appu Jacob John moderated the session. Prof George Vineeth NJ, Staff Co-ordinator of TEA @ Alberts organized and the students hosted the seminar.

Caricaturist Sreejith Kudamaloor presents carticatures of poets Tsering Wangmo Dhompa and Eswar Anandan.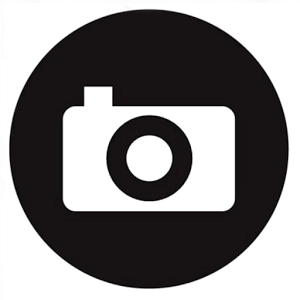 Photo Gallery
. . . . . . . . . . . . . . . . . . . . . . . . . . . . . . . . . . . . . . . . . . . . . . . . . . . . . . . . . . . . . . . . . . . . . . . . . . . . . . .
ABOUT POETS
Tsering Wangmo Dhompa is the first Tibetan Female poet to be published in English. Forced to leave their motherland in 1959, her parents raised her Tibetan communities in Dharamshala, India and Kathmandu, Nepal.
Tsering received her BA from Lady Sri Ram College, New Delhi and MA from University of Massachusetts Amherst and MFA in Creative Writing from San Francisco State University. She is currently pursuing a PhD in Literature at the University of California, Santa Cruz.
A finalist for the Asian American Literary Awards in 2003 for her first book of poems 'Rules of the House' and a finalist for the Northern California Independent Bookseller's Book fo the Year Award for 2012, Tsering is fluent in several languages and dialects — including Tibetan, Hindi and Nepali.
Through innovative structures and schemes, her poetry articulates the nostalgia of displaced Tibetans, recording the memories of elders in the Tibetan Community. Amongst her many books, anthologies and articles, her first full-length book, 'A Home in Tibet' was published by Penguin India in 2013.
Eswar Anandan: A Management Graduate, Eswar Anandan is an entrepreneur, CMMi Consultant, Poet and Free Tibet Activist. He is the founder e-Garderner of EzeeSolve, an end to end Software Solutions Provider.
His mother's traverse with Cancer opened his eyes and thoughts about the life outside the glass cubicles. In his own words: "Strong emotions gave way to words, words took poetic form, and I found a new purpose..." His first book, a dedication to his mother and million others affected by Cancer, 'Seasons' was released in 2013. In 2014 he was instrumental in bringing together a group of Poets in India and coming out with the anthology 'Spectrum' published by the Poetry Society of India. At the moment he is working on "Story of A Nation: Poems on Tibet".
Eswar is a Campaigner of Friends of Tibet, a people's movement for an Independent Tibet and Programme Coordinator for 'Friends of Tibet Foundation for the Wellbeing', a philanthropic initiative that restores, propagates and promotes the endangered traditions and practices of Tibet. He advocates 'Say No To Plastic', 'Paper is Prettier', 'Ban MIC' and 'Wellbeing'.
(This report is prepared by Dr Appu Jacob John, a Professor with St Albert's College, Ernakulam, Kerala. He is also a Friends of Tibet Campaigner.)
. . . . . . . . . . . . . . . . . . . . . . . . . . . . . . . . . . . . . . . . . . . . . . . . . . . . . . . . . . . . . . . . . . . . . . . . . . . . . . .

Friends of Tibet, PO Box 16674, Mumbai 400050, India.
Email: freedom@friendsoftibet.org Web: www.friendsoftibet.org