⋯
A Chronology of the Deadly CoronaVirus Outbreak & Related Events (May 2018 - May 2020)
Prepared by: Friends of Tibet [Research]
---
May 29, 2018: Founded in 1956, the Wuhan Institute of Virology, administered by the Chinese Academy of Sciences (CAS) announces the largest Virus Bank in Asia with more than 1,500 virus strains.
October 18, 2019: Pirbright Institute, which owns several virus patents including the CoronaVirus, funded by the Bill and Melinda Gates Foundation organises 'Event 201' at The Pierre Hotel, New York in association with World Economic Forum, an event described as a 'high-level pandemic exercise'.
November 17, 2019: South China Morning Post publishes a report stating "The first case of CoronaVirus can be traced back to November 17, 2019, in China's Hubei province" which subsequently became its epicentre as it rapidly spread at home and abroad before Chinese health officials could identify the deadly virus.
December 27, 2019: Dr Zhang Jixian, 54-year old Wuhan-based physician sends a critical message to her District CDC informing Chinese authorities about a 'possible SARS-like disease in a provincial hospital in Hubei province capable of spreading among humans'.
December 30, 2019: Dr Li Wenliang, whistleblower Chinese ophthalmologist from the Wuhan Central Hospital informs his colleagues in a chat group about the virus outbreak and advising them to wear protective clothing to avoid infection. Dr Li was later summoned by the Public Security Bureau accused him of "making false comments disturbing the existing social order".
December 31, 2019: China alerts the World Health Organisation (WHO) about 40 cases of unusual pneumonia in Wuhan, capital of Hubei Province of China. The source of the outbreak was considered Huanan Seafood Wholesale Market, in Wuhan. Chinese authorities rule out the human-to-human transmission of the virus.
January 5, 2020: Government Health officials in China rules out the possibility of a virus outbreak calling it a recurrence of the Severe Acute Respiratory Syndrome (SARS), an illness that originated in China in 2002. By now many Chinese doctors are reprimanded by the hospital disciplinary committee for "spreading rumours". Chinese authorities censor the Internet to remove social media posts criticising the local health authorities for silencing doctors and hospital staff.
January 7, 2020: WHO announces the identification of a new virus — initially called the the "Novel 2019-nCoV", a virus belonging to the same CoronaVirus family that of SARS and the common cold. / Chinese President Xi Jinping and other officials discuss the outbreak at a Politburo Standing Committee meeting indicating that they knew about the virus last year itself.
January 9, 2020: WHO issues a statement announcing the "preliminary determination of a novel CoronaVirus" quoting Chinese authorities. The statement states that "virus in question does not transmit readily between people hence no specific measures are recommended for travellers." The WHO statement also advised "no travel or trade restrictions on China." Millions of Chinese nationals continue to travel across the country and outside to celebrate the Lunar New Year.
January 11, 2020: China announces first death from the the "Novel 2019-nCoV" and introduces victim as a "61-year-old regular customer at the Huanan Seafood Market in Wuhan with underlying conditions including abdominal tumours and chronic liver disease".
January 13, 2020: The World Health Organisation (WHO) reports a CoronaVirus case in Thailand, the first outside of China in a 61-year-old Chinese woman arrived from Wuhan. / The US starts screening passengers arriving from Wuhan. / Countries like Nepal, France, Australia, Malaysia, Singapore, South Korea, Vietnam, Taiwan and the US confirm new cases of infection in the following days.
January 14, 2020: The official Twitter account of the World Health Organisation (WHO) announces "preliminary investigations conducted by the Chinese authorities have found no clear evidence of human-to-human transmission of the newly found Virus. To date, China has not reported any cases of infection among healthcare workers or contacts of the cases. Based on the available information there is no clear evidence of human-to-human transmission".
January 20, 2020: Health experts at China's National Health Commission confirm human-to-human transmission of the Virus. / CoronaVirus spreads beyond the origin of the virus with China reporting more deaths and infections outside Hubei province — mainly in Beijing, Shanghai and Shenzhen. / South Korea announces its first CoronaVirus case. / A WHO delegation of experts sent to Wuhan to conduct field research informs that more analysis is needed to confirm human-to-human transmission. / The WHO declares COVID-19 a Public Health Emergency of Global Concern.
January 23, 2020: The city of Wuhan put under lockdown and China begins construction of two new hospitals in Wuhan to complete the work in a matter of days to combat the fast-spreading virus. / Europe faces a major outbreak with more and more COVID-19 cases.
January 25, 2020: Israeli biological warfare expert Dany Shoham claims that the deadly 'animal' virus epidemic spreading globally may have originated in Wuhan Institute of Virology, China's most advanced virus research base linked to country's covert biological weapons program.
January 28, 2020: WHO Director-General Dr Tedros Adhanom Ghebreyesus meets with Chinese President Xi Jinping at the Great Hall of the People in Beijing to discuss the battle against the outbreak of pneumonia caused by the novel coronavirus (2019-nCoV). / Occupied-Tibet confirms five COVID-19 cases. Major monasteries including Kumbum and Tashilhunpo closed to prevent the spread of the virus. Bureau of Culture Relics, Lhasa orders the closing of cinemas, clubs, internet cafes etc.
January 29, 2020: Starbucks shuts 2000 stores; Apple shuts its stores and Toyota halts production in China. PricewaterhouseCoopers, Nissan Motor, Goldman Sachs and many other multinational companies affected. / Russia closes the border with China to prevent the spread of the virus.
January 30, 2020: A biological research paper on the novel CoronaVirus prepared by a team of nine scientists from the Indian Institute of Technology (IIT) Delhi gets uploaded on bioRxiv — mainly with the purpose of receiving comments and criticism. The research paper claimed the spike protein in CoronaVirus contained four "insertions that are not present in other CoronaViruses and the amino acid residues in all the four inserts have identity or similarity to those in the HIV1 gp120 or HIV-1 Gag" hinting the new virus found in China could have been genetically engineered. The research paper triggers sharp responses from the scientific community; Indian scientists decide to temporarily withdraw the paper from the public domain in its current form.
February 3, 2020: Chinese State Media publishes a speech by Chinese President Xi Jinping indicating the government's prior knowledge about the CoronaVirus outbreak and the possible threat to the rest of the world. The state media document also indicates that Xi Jinping was leading the response to the crisis last year. / Shanghai and Shenzhen Stock Exchanges closed.
February 6, 2020: Chinese multinational conglomerate holding company Tencent publishes 'real' data on the novel CoronaVirus death toll as 24,589 — way higher than the 500, China officially announced on February 1, 2020.
February 7, 2020: 33-year-old Dr Li Wenliang, whistleblower Chinese ophthalmologist from the Wuhan Central Hospital dies after getting infected with SARS-CoV-2. His death provokes anger among Chinese nationals. Soon, Dr Li becomes a symbol and a rallying point for Chinese people and medical professionals.
February 9, 2020: While speaking at 'Face the Nation' of CBS News, Cui Tiankai, China's Ambassador to the United States claims that CoronaVirus could have come from a military lab in the United States.
February 10, 2020: China confirms 908 deaths and 40,171 infections, prompting Chinese President Xi Jinping to appear for the first time in public since the CoronaVirus outbreak.
February 11, 2020: WHO announces the disease caused by new CoronaVirus would officially be called 'COVID-19' — under agreed guidelines between WHO, the World Organisation for Animal Health and the Food and Agriculture Organisation of the UN. WHO Director-General Dr Tedros Adhanom states that "WHO had to find a name that did not refer to a geographical location, an animal, an individual or group of people, and which is also pronounceable and related to the disease." World questions World Health Organisation's 'politically-correct naming' of the disease.
February 13, 2020: Japanese Health Minister, Katsunobu Kato announces the country's first COVID-19 death — an 80-year resident of Kanagawa prefecture near Tokyo.
February 19, 2020: China revokes the press credentials of three Beijing-based Wall Street Journal journalists for writing a column on CoronaVirus with the title "The Real Sick Man of Asia".
February 24, 2020: The Standing Committee of the National People's Congress of China declares a complete ban of illegal wildlife-trade and elimination of the unhealthy habit of indiscriminate wild animal meat consumption for the protection of human life and health. Violators are warned of "severe punishment" for hunting, trading or transporting wild animals for consumption. / First cases of COVID-19 infection being reported in several countries across the world including Afghanistan, Bahrain, Brazil, Estonia, Denmark, Georgia, Greece, Iraq, Kuwait, Lithuania, Northern Ireland, North Macedonia, the Netherlands, Norway, Oman, Pakistan, Qatar, Romania, and Wales.
February 25, 2020: India's Reliance Industries Chairman Mukesh Ambani informs Donald Trump during his India trip that his company Jio is the only telecom operator in the world that does not use a single Chinese component.
March 3, 2020: The US Vice President Mike Pence announces the approval of widespread testing of CoronaVirus after CDC removes all federal restrictions. By now, the novel CoronaVirus infects more than 90,000 people across the globe.
March 11, 2020: After a long assessment of the Chinese Virus outbreak, the World Health Organisation (WHO) declares CoronaVirus a Pandemic. / The United States blocks visitors from Europe except for the United Kingdom. / COVID-19 spreads to more than 114 countries killing 4,291.
March 16, 2020: Ren Zhiqiang, retired chairman of Huayuan Properties who criticised China's President XiJinping's response to CoronaVirus vanishes. He becomes the latest government critic to be silenced by the Chinese regime as Government continues to crack down on dissent over the epidemic.
March 19, 2020: After declaring CoronaVirus outbreak a Pandemic, China signals an end to the epidemic with zero local virus infections. / US President Donald Trump's replaces the word "Corona" with "Chinese" on his official note as he speaks with his Coronavirus Task Force in response to pandemic during a briefing at the White House.
March 20, 2020: Arie Even, 88-year old holocaust survivor becomes Israel's first reported fatality from COVID-19.
March 21, 2020: Taiwan's Vice President Chen Chien-jen accuses World Health Organisation (WHO) of ignoring its warning in December 2019 about the possible human-to-human transmission of the Chinese Virus. The government accused the WHO of not adding the information shared by Taiwan on the International Health Regulations (IHR) website.
March 24, 2020: Indian Prime Minister Narendra Modi announces a 21-day lockdown in the country — one of the largest and the most complex in the world. / After a global face-loss, Wang Yi, Foreign Minister, People's Republic of China requests India's External Affairs Minister S Jaishankar not to use the term "Chinese Virus" or "Wuhan Virus". / After CoronaVirus, China reports one death from the Hanta Virus outbreak in Yunnan Province.
March 30, 2020: Danish newspaper Jyllands-Posten refuses to apologise to China over its CoronaVirus cartoon by Niels Bo Bojesen published in January 2020.
March 31, 2020: Number of deaths in the US due to CoronaVirus surpass numbers reported inside China, where the virus originated. / By now more than one million people in 171 countries across six continents are infected, killing 51,000.
April 2, 2020: After Benjamin Netanyahu (Prime Minister, Israel), Yaakov Litzman (Health Minister, Israel) has been put into isolation after being tested +ve for COVID-19. Yossi Cohen (Chief of Mossad) and Meir Ben Shabbat (NSA, Israel) also enter self-quarantine.
April 3, 2020: Taro Aso, Deputy Prime Minister of Japan suggests the World Health Organisation (WHO) be renamed as 'Chinese Health Organisation' as the organisation continue to toe the China line on the pandemic. / Australian Prime Minister Scott Morrison calls for a global crackdown on Chinese wild animal markets, the source of the CoronaVirus.
April 4, 2020: International Council of Jurists (ICJ) urge the UN Human Rights Council to make China pay 'exemplary damages' for its "grave offences against humanity". / China goes national moment of silence for 3-minutes to honour victims of the CoronaVirus outbreak. Dr Li Wenliang among the victims who were honoured.
April 5, 2020: World Health Organisation (WHO) warns governments in the Middle East about a possible CoronaVirus outbreak and asked them to act quickly. By then, the number of infections had already crossed 60,000. / British Prime Minister Boris Johnson admitted to hospital, ten days after testing +ve for CoronaVirus, according to 10 Downing Street. / Iran reports 3,603 deaths amid 58,226 infected cases in the country.
April 8, 2020: Wuhan lifts the lockdown which began on January 23. Allows only those with 'Green Code' on their smartphone to leave the city and re-establishes train, road and rail connections. China reports no more Corona-related deaths. / After Netherlands, Spain, Czech Republic, Nepal, Italy, Canada, India, Finland becomes the latest nation to publicly blame China for selling millions of substandard surgical masks and PPEs.
April 9, 2020: WHO Director-General Dr Tedros Adhanom Ghebreyesus defends the handling of CoronaVirus pandemic by his organisation. Dr Tedros rejects 'WHO-China Collusion' theory by saying "WHO is close to every nation, we are colour-blind."
April 13, 2020: Dr Maria Van Kerkhove, MERS Specialist associated with the World Health Organisation (WHO) reveals to the press that "right from the beginning, from the first notification WHO received on December 31, 2019, the organisation learnt that being a respiratory pathogen, human-to-human transmission is possible". / Twitter suspends Chinese Embassy Colombo Twitter account for misusing the platform and promoting fake news.
April 14, 2020: US President Donald Trump orders his administration to halt funding for the WHO for its series of delays and mistakes in battling the outbreak. The US also blamed the health organisation for trusting the Chinese government too much. / China pledges an additional US$30 million in funding to the WHO. / The International Monetary Fund (IMF) warns that the world faces its worst recession since the Great Depression of the 1930s. / Chinese State Media informs the world that "not a single serving member of the country's military has been infected with COVID-19".
April 15, 2020: Wagga Wagga city in New South Wales, Australia severs ties with Chinese sister city over COVID-19 death and destruction. / The Daily Telegraph (UK) takes a bold step to stop publishing 'China Watch' paid-news section on behalf of Chinese state media by sacrificing £750,000 deal per year.
April 16, 2020: Thomas Bach, President of the International Olympic Committee (IOC) and Shinzo Abe, Prime Minister of Japan agree to postpone the 2020 Olympics due to COVID-19 pandemic. / Wagga Wagga city in New South Wales, Australia Consul regrets and reverses the decision to sever ties with Chinese sister city after Chinese Consulate-General in Sydney pleads.
April 17, 2020: Lawyer and Founder of Freedom Watch Larry Klayman sues China and demands $21 Trillion compensation following the impact of the COVID-19 pandemic amages.
April 21, 2020: US President Donald Trump signs an Executive Order stopping immigration for 60 days to protect the jobs of Americans laid off due to COVID-19 pandemic. / UN World Food Programme warns of an increase in the number of people facing food insecurity to 265 million, because of the disruptions caused by the CoronaVirus outbreak. / Carbon dioxide emissions down by 6% according to the World Meteorological Organisation — the biggest drop since World War II.
April 22, 2020: Missouri becomes the first state in the US to file a lawsuit against China for the deliberate spread of the CoronaVirus, according to Missouri Attorney General Eric Schmitt.
April 23, 2020: Luc Montagnier, French Virologist and the winner of 2008 Nobel Prize for Medicine make an explosive revelation that CoronaVirus was genetically-engineered in the Wuhan National Biosafety Laboratory specialising in CoronaViruses since the 2000s. The Nobel Laureate further claimed that the new CoronaVirus was created inside the laboratory in an attempt to develop a vaccine for HIV but leaked out in a possible "industrial accident."
April 24, 2020: Unemployment applications reach over 26 million in the United States adding an additional 4.4 million, highest since the last recession. / CoronaVirus-related deaths worldwide exceed 200,000. / World Health Organisation (WHO) warns against countries issuing so-called "Immunity Passport" or "Risk-Free Certificate" citing the "use of such certificates may increase the risks of continued transmission as people who assume that they are immune to a second infection because they have received a positive test result may also ignore public health advice." / Australia's Foreign Minister Marise Payne calls for an international investigation into the origin and the global spread of CoronaVirus originated in Wuhan, China.
April 25, 2020: China National Space Administration (CNSA) announces 'Tianwen-1', its first Mars Exploration Mission, aiming to challenge Russia, EU, the US and India.
April 26, 2020: Mi Feng, Spokesperson for the Chinese National Health Commission informs the world that "the number of new CoronaVirus patients in Wuhan is at zero" and praise joint efforts of medical staff in the country. / Amid CoronaVirus outbreak, Beijing bans 'uncivilised' behaviours such as coughing, spitting and 'Beijing Bikini'.
April 27, 2020: The number of people worldwide infected with COVID-19 rise to 3 million while killing 209,000 and spreading to more than 200 countries worldwide. / Indian diplomats protest to the WHO for using the wrong political map of India resembling maps produced by the People's Republic of China with territorial errors.
April 29, 2020: In a BBC HARDtalk hosted by Stephen Sackur, Liu Xiaoming, China's Ambassador to the United Kingdom refuses to admit that CoronaVirus originated in Wuhan — a statement that contradicts with WHO and the international scientific community.
May 1, 2020: The WHO Director-General declares the COVID-19 outbreak continues to constitute a public health emergency of international concern (PHEIC). / A dossier prepared by concerned western governments on the COVID-19 contagion states that China deliberately destroyed evidence of CoronaVirus outbreak in an 'assault on international transparency' that cost thousands of lives.
May 3, 2020: The Ministry of AYUSH, Government of India forms a working group to conduct a study on 180,000 people to find evidence about the efficacy of traditional medicines to fight COVID-19 and conduct clinical trials.
May 4, 2020: In an interview to the National Geographic, Dr Anthony Fauci, Director of the US National Institute of Allergy and Infectious Diseases (NIAI) says there is no scientific evidence the CoronaVirus was artificially or deliberately manipulated in a Chinese lab in Wuhan — contradicting 'lab theory' claims made by the US President Donald Trump. / An internal report published by the China Institutes of Contemporary International Relations (CICIR) affiliated with the Ministry of State Security concludes that "global anti-China sentiment is at its highest since 1989 Tiananmen Square Massacre and could lead to a possible armed confrontation between global powers".
May 6, 2020: WHO Director-General Dr Tedros Adhanom Ghebreyesus addresses inequalities 'fuelling' the CoronaVirus outbreak and the need for investment in health systems. Director-General warns of "possibilities of returning to lockdown if countries emerging from pandemic restrictions do not manage transitions extremely carefully and in a phased approach". / The United Kingdom hit the highest death toll in Europe. / Taiwan Foreign Ministry spokeswoman Joanne Ou informs the World Health Organisation (WHO) that it is a free nation with a democratically-elected Government representing its people on the world stage, not China. Taiwan takes objection in China illegally representing Taiwan in the WHO. / Russia, India and USA decline to participate in the Virtual Vaccine Summit initiated by WHO, Gates & Melinda Foundation and the EU to pledge billions of dollars to develop vaccines to fight the CoronaVirus originated in Wuhan. China replaces its representative at the last minute.
May 8, 2020: Based on a modelling study, the World Health Organisation (WHO) warns CoronaVirus pandemic could kill up to 190,000 in Africa in the next 12 months if not controlled systematically. / Bloomberg reports about a formal talk between Beijing-based drugmaker Sinovac Biotech and the WHO to test its CoronaVirus vaccine globally while launching phase III clinical trials in regions where the novel CoronaVirus is spreading rapidly.
May 10, 2020: WHO denies claim made by Der Spiegel saying German intelligence determined that Xi Jingping pressured WHO Director-General Dr Tedros Adhanom Ghebreyesus to hold back information on the human-to-human transmission of the CoronaVirus and to delay a pandemic warning during a call made on January 21, 2020. / Dr Anthony Fauci, Director of the National Institute of Allergy and Infectious Disease and one of the trusted faces of the US government's virus response in self-quarantine after exposure to COVID-19. / More than 78,000 fatalities and 1.3 million infections are reported in the US.
May 12, 2020: The World Health Organisation (WHO) appeals for more funds to quicken COVID-19 vaccine development for top candidates, including several Chinese firms and military establishments.
May 13, 2020: Michael Ryan, Executive Director of the World Health Organisation's Health Emergencies Programme warns "CoronaVirus may never go away" while continuing a "massive effort" to overcome the pandemic. / Dr Soumya Swaminathan Chief Scientist with the World Health Organisation informed the world that "it would take 4-5 years for controlling the outbreak and a vaccine seems now the best way out".
March 17, 2020: An independent investigation into the Covid-19 Outbreak and an 'impartial' evaluation of the WHO's response gets support from 122 Member States of the WHO such as Canada, Bangladesh, Brazil, India, Indonesia, Japan, Mexico, NZ, Russia, South Africa, South Korea, Turkey, Ukraine, the UK and all 27 EU member states. / Du Wei, 58-year-old Chinese Ambassador to Israel found dead at his Herzlija residence near TelAviv. Before taking up his official responsibilities in Israel in February this year, he was China's Ambassador to Ukraine.
May 22, 2020: Boris Johnson, Prime Minister of the United Kingdom issues orders instructing all civil servants to make plans to end Britain's reliance on China. Code-named 'Project Defend', the new approach to national security in the midst of COVID-19 outbreak intends not to depend on China for non-food essentials.
May 28, 2020: The United States becomes the first country in the world to lose 100,000 lives to the CoronaVirus pandemic originated in Wuhan, China in 2019.
---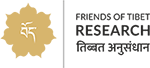 Friends of Tibet [Research], PO Box 16674, Mumbai 400050, India.
Email: research@friendsoftibet.org Web: www.friendsoftibet.org