Logo developed by Design & People for Friends of Tibet's 'Boycott Made in China' Campaign (2001)
⋯
EVERY time you buy a product, make sure that you are not buying a product 'Made In China'. Many may wonder why one should not buy affordable and attractive Chinese products that are easily available in any of our shops. The reasons are many:
'One-hour technology' products from China started entering Indian households some years ago. Even though the majority of these products did not succeed in the Indian market due to their 'inferior' quality, the Chinese 'invasion' of our market is still continuing. The dumping of Chinese-made fans, locks, watches, bicycles, radios, batteries etc is slowly replacing our own products and has become a threat to the Indian industry. China herself is one of the victims of the counterfeit products they produce; in the year 2001, fake and low-quality medicines produced in China killed about 192,000 people according to a NewsWeek report.
The Indian toy industry has been more or less wiped out due to the dumping of cheap Chinese toys produced mainly by the Chinese Military Industrial Complex of the People's Liberation Army (PLA). In the last few years, many manufacturing units in India have been closed down due to this unparallel competition. While some companies adopted the next best line of action by joining the adversary, many Indian companies have already shifted their production bases from small Indian towns and villages to China. This has resulted in unemployment for scores of workers, pushing them to the brink of starvation. China's steady entry into our textile, food, information-technology, pharmaceutical, automobile and other sectors may result in the collapse of many Indian industries — in both organised and unorganised sectors.
'Made In China' can be classified into three categories:
1. Products Made in Forced Labour Camps
2. Products Manufactured by the Chinese Military
3. Products Manufactured by the Disenfranchised Labour Force.
It is also a well-known fact that the ironically named People's Liberation Army (PLA), party leaders and cadres own over 95% of the Chinese economy — directly or through a variety of proxies.
Business is everything! In 1998, the New York police busted a racket of senior Chinese officials involved in the sale of the organs of executed prisoners for transplantation. It is estimated that millions of people work in thousands of forced labour camps across China, which includes a good majority of 'political' prisoners. According to Amnesty International, China tops the world with more than 2,300 executions per year. Most of the executions take place in front of crowds inside sports stadiums or public squares in the most preferred way — 'a bullet to the back of the head,' because it does not contaminate the prisoners' organs with poisonous chemicals, as lethal injections do.
Remember that every time you buy a product 'Made In China,' you are funding and empowering a brutal regime in Beijing. We request you to boycott Chinese goods to save and protect the our industries and also to help end injustice and oppression in Tibet.
Spread the word! Take a pledge that you will not buy, use or sell any product 'Made In China'! ◼
⋯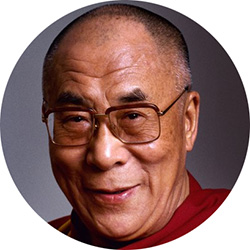 "I back the call for a boycott of goods Made in China."
HH the XIV Dalai Lama, The Independent, May 13, 1993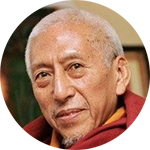 "From our side we have appealed the Tibetans to boycott products Made in China and offered all our support to the success of the campaign."
Prof Samdhong Rinpoche, September 24, 2002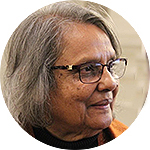 "The oppression of people must stop and as China is now beginning to negotiate a peaceful settlement we support the move whole heartedly. However should these delicate negotiations fail, we from the multi lateral forces outside China and Tibet have to ensure that the talks continue and that a peaceful solution is found. We therefore believe that a boycott of Chinese products will help us develop and grow the power of consumer boycotts."
Ela Gandhi, Grandaughter of Mahatma Gandhi; Advisor to Friends of Tibet's MIC Boycott Campaign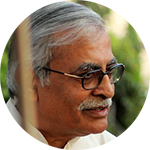 "In the boycott of Chinese goods lies non-cooperation with the regime that is out to destroy Tibet, and humiliate and damage India. Buy Chinese goods if you wish to fund forced labour in China; Chinese repression in Tibet; and, China's aggression on India."
Rajiv Vora, Gandhian & Advisor to Friends of Tibet's MIC Boycott Campaign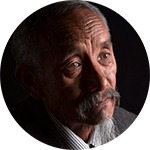 "Some people wonder and even ask what difference a few individuals can make by not buying 'Made In China'. What we can gain or achieve through this campaign is not our primary concern. The first and most important consideration is that it is morally wrong to support in any way such an oppressive regime — especially one that is becoming an increasing threat to global peace and stability. But even from a practical point of view — just as the longest journey must begin with a single step so also a mass movement can only begin with a few or even a single individual."
Lhasang Tsering, Advisor to Friends of Tibet's MIC Boycott Campaign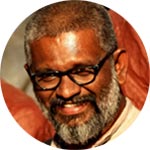 "During the Japanese aggression on China in 1937, The Congress passed a resolution and the people of India did boycott Japanese products to show their solidarity with the people of China. Across India, June 12th was celebrated as China Day. The very same China is now showing its aggression not only on India but the entire world in the form of trade and virus. Today, individuals and organisations all over the world boycott Made in China products to show solidarity with people in Hong Kong, Taiwan, Tibet, East Turkestan, Mongolia etc. These simple acts of ours will have an economic impact too. Even if you look at the history of boycott from Charles Boycott's first action to the boycott movement initiated by the black community in the US, hitting the economy was always the secondary objective, never the first."
Sethu Das, Founder of Friends of Tibet Movement for an Independent Tibet